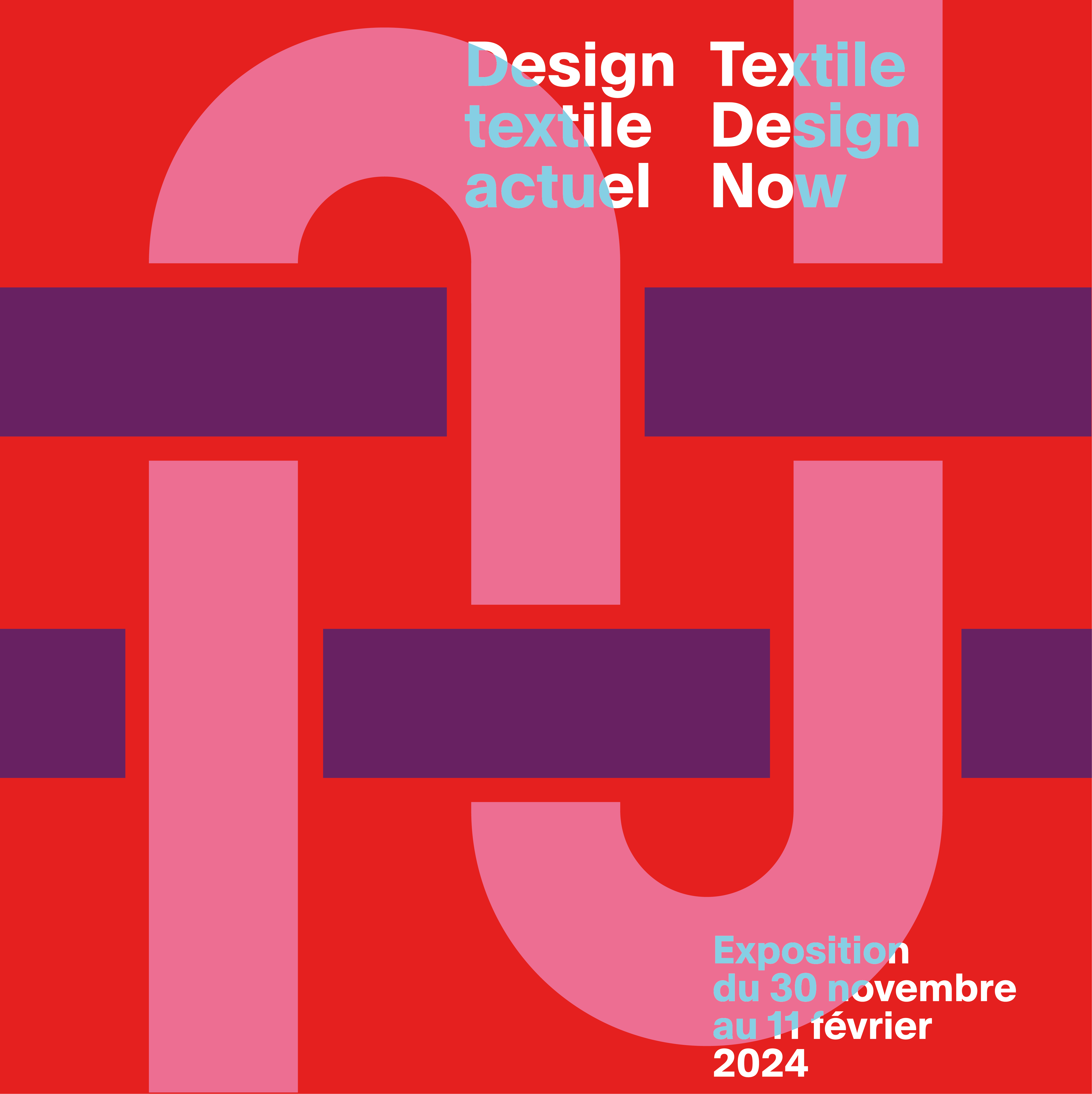 Date: November 30, 2023 – February 11, 2024
Admission: Free
Location: Pavillon de design, University of Quebec in Montreal
Address: 1440 Rue Sanguinet, Montréal, QC H2X 3X9, Canada
"Textile Design Now," an exhibition showcasing the work of women textile designers and artists!
It presents the work of 23 creators from all around the world. This unique gathering will provide an opportunity to discover several previously unseen pieces.
The exhibition will open at the UQAM Design Centre, November 30th.
Participating artists and designers: A+N Studio (Alissa van Asseldonk + Nienke Bongers), Yosi Anaya, Estelle Bourdet, Felecia Davis, Aïssa Dione, Cécile Feilchenfeldt, Carla Hemlock, Cindy Hsin-Liu Kao, Julia Koerner, Mari Koppanen, Louise Lemieux Bérubé, Anke Loh, Ptolemy Mann, Julia Moser, Gulnur Mukazhanova, Veronica Ranner, Marie Schumann, Reiko Sudō, Hiroko Takeda, Suzanne Tick, Pauline van Dongen.
Exhibition partners: Conseil de recherches en sciences humaines du Canada | Social Sciences and Humanities Research Council (CRSH-SSHRC), Creative Industries Fund NL, Fondation Ikea Suisse, Conseil des arts et des lettres du Québec (CALQ), Japan Foundation Toronto, Faculté des Arts de l'UQAM, École de Design de l'UQAM, Ambassade de Suisse au Canada, Austrian Cultural Forum / l'Ambassade autrichienne, Institut Goethe Montréal, Mp repro, V2com.
The Centre is open from Wednesday to Sunday, 12pm to 6 pm (except for the holiday period from December 18th to January 9th). Admission is free. The exhibition will end on February 11th, 2024