Across the globe, more and more people are spending the majority of time at home as a result of the novel coronavirus pandemic. During this unprecedented situation, The Japan Foundation believes it is even more important to share the beauty of cultural and humanistic bonds with the global community through our film project, Asian Three-Fold Mirror 2016: Reflections, co-created by three acclaimed directors from Asia. It is now available for free streaming until June 30, 2020.
The first of the omnibus film series, Asian Three-Fold Mirror 2016: Reflections was co-produced by The Japan Foundation Asia Center and Tokyo International Film Festival. Under the theme "Living Together in Asia," crew and cast joined forces across national borders to reflect on the lives of characters who journey between Japan and Cambodia, the Philippines and Malaysia. Please enjoy a journey beyond space and time through this film project.
Asian Three-Fold Mirror 2016: Reflections
Japan / 2016 / Color / 118 min. / with English and Japanese subtitles
Co-Production by The Japan Foundation Asia Center and Tokyo International Film Festival
Admission free – available online until June 30, 2020
SHINIUMA Dead Horse
Director : Brillante Ma Mendoza / Cast : Lou Veloso
Marcial (Manny), an illegal Filipino immigrant in Japan, is deported back to the Philippines after several decades. He arrives in his hometown but his family has long dispersed and there is no place for him. Internationally acclaimed director Mendoza is known for deft portrayals of ordinary people in the Philippines bravely and proudly overcoming extraordinary situations. This time around, he grapples with the issue of loss of national identity and home, setting his story in the Obihiro area of Hokkaido and Manila in the Philippines' casting Lou Veloso as Manny, a widely known actor known for his role in the Hollywood film The Bourne Legacy, playing the lead.
Pigeon
Director : Isao Yukisada / Cast : Masahiko Tsugawa, Sharifah Amani, Masatoshi Nagase
Set in Malaysia, a land where the Japanese army was once stationed but is now home to many Japanese retires living out their remaining years, the story revolves around an elderly man who has parted from his family in Japan to live alone in Penang, He is in constant discord with his son, but when a new helper comes to the house, he slowly opens up and a bond forms between the two. The film stars one of Japan's most celebrated actors, Masahiko Tsugawa. Opposite him is Sharifah Amani, the muse of the late, great Malaysian director Yasmin Ahmad. Playing the elderly man's son is international favorite Masatoshi Nagase.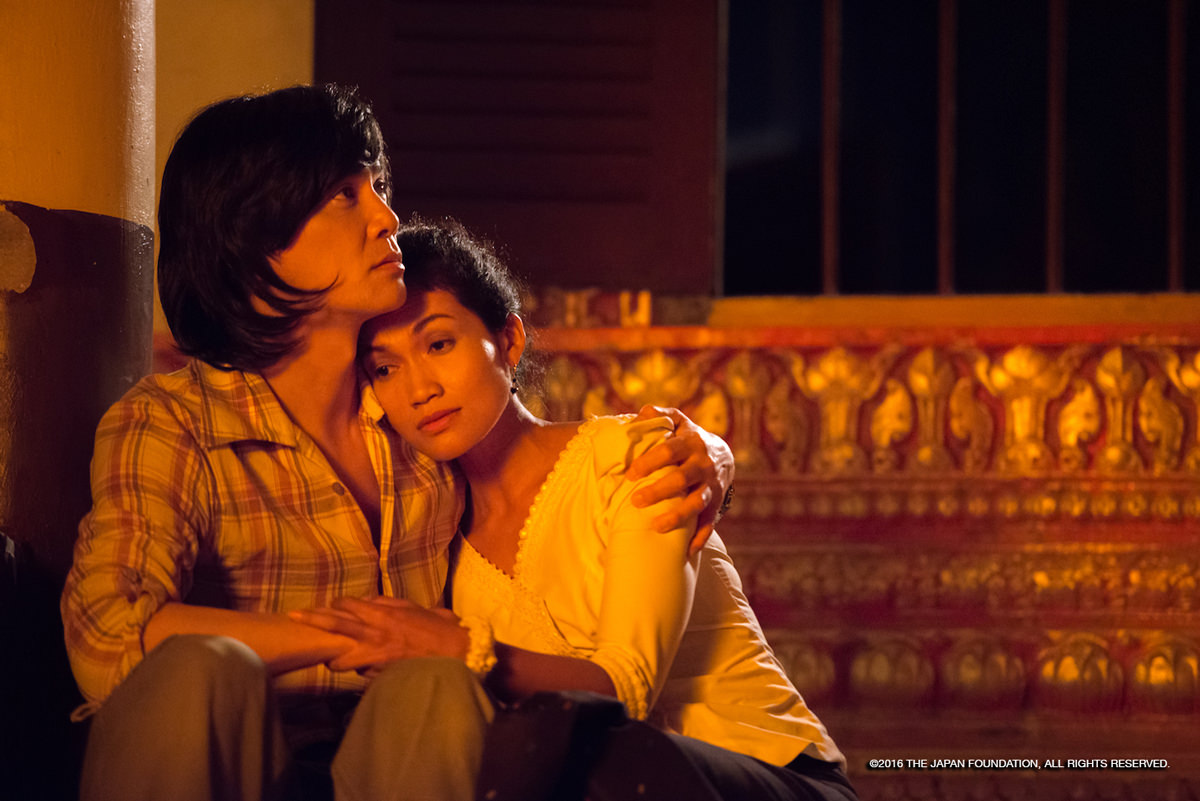 Beyond The Bridge
Director : Sotho Kulikar / Cast : Masaya Kato, Chumvan Sodhachivy, Osamu Shigematsu
Set at the actual Cambodia-Japan Friendship Bridge in Phnom Penh, this is a story of love unfolding across past and present, against the backdrop of the nation's civil war. In 1994, a Japanese man stands on the bridge and recalls the 1970s, when he came to Cambodia to build it, and fell in love with beautiful Mealea. The film stars Masaya Kato, a prolific Japanese actor who is active internationally in films, TV and stage. Playing Mealea is Cambodian dancer-choreographer Chumvan Sodhachivy, who recently appeared in Amon Miyamotos' theatrical production "The terrace of the Leper King" in Japan.
Film information (Official website) here >
*Unauthorized reproduction and/or copying of this film is strictly prohibited.
© 2016 The Japan Foundation, All Rights Reserved.