*NEW*

Looking for a space to practice the language outside of class?

JFT Virtual Study Space is now open to all learners of Japanese in Canada.
---
Japanese-language education support overseas is one of the central activities of the Japan Foundation. It plays a key role in promoting Japanese-language education in Canada through its various activities.
For people who want to learn more about the Japanese language and culture.
For Japanese language learners at different levels.
Workshops, network development, etc. for Japanese-language teachers in Canada.
Programs administered by the Japan Foundation Head Office in Japan for Japanese-language teachers as well as specialists in Japan-related cultural and academic fields.
Available to Canadian educational institutions to support the dissemination of Japanese-language and the development of Japanese-language education.
Held annually in Ottawa, Toronto, Edmonton, and Vancouver.
Useful links for teachers and learners of Japanese as well as information about Japanese-language education overseas.
*NEW* Irodori x GENKI I grammar correspondence table for teachers
Inquiries
Noriko Saito, Program Officer noriko_saito@jpf.go.jp
Salma Saleh, Program Officer salma_saleh@jpf.go.jp
---

Message from People Studying Japanese of the World ― It's fun to study Japanese!
The Japan Foundation has put together a selection of messages from people studying Japanese, including Canada's own KEVIN REYNOLDS!
To read his and other interviews, please check out the links here! Messages in [ENGLISH] and in [JAPANESE]
---
Latest News
---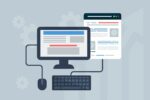 Link has changed for Marugoto Site, Minna no Kyozai Site, Minna no Can-do Site, and JF Standard Continue reading →
The new "Content-Library" has a variety of downloadable materials and useful functions that will help you use the program according to the points you wish to use in classroom activities or self-study. Continue reading →
2021 results now available: https://www.jpf.go.jp/j/project/japanese/survey/result/survey21.html Continue reading →