Into the World of Sumo

April 30 @ 2:30 pm

-

4:00 pm

EDT

Cost: Free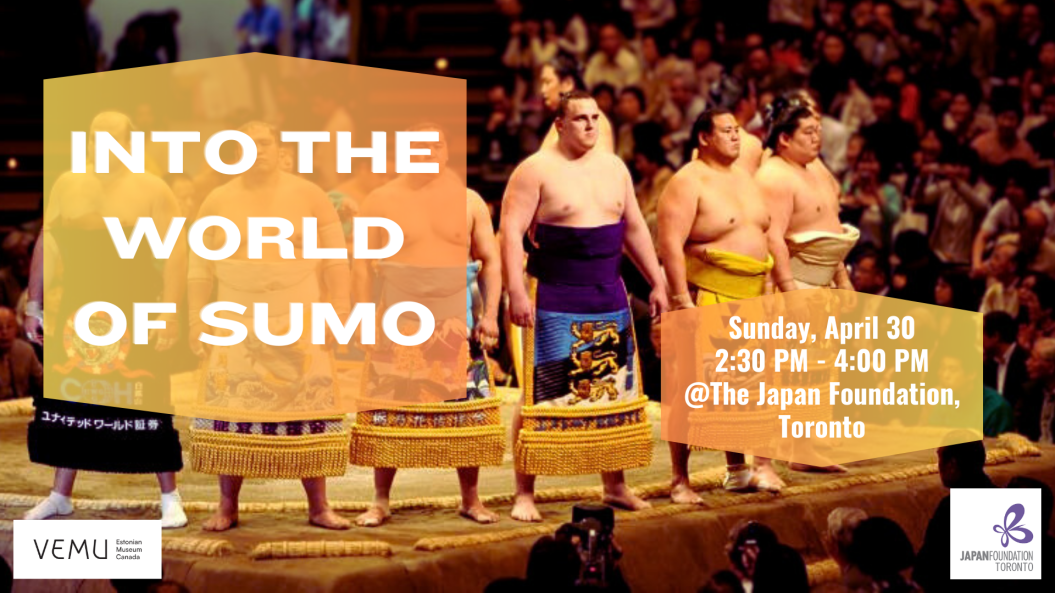 From 2004 to 2013, Kaido Höövelson trained and competed in Japan as a professional sumo wrestler under the name Baruto Kaito. An Estonian national, Baruto became one of a handful of non-Japanese sumo wrestlers to ever reach the rank of ōzeki, the second highest rank in the sport. In this joint presentation by The Japan Foundation, Toronto and the Estonian Museum Canada, we will sit down with Baruto to discuss his foray into the world of sumo wrestling, his experiences as a foreign practitioner of Japan's national sport, the challenges he faced in and outside the ring, memorable matches and opponents, and much more.
Q&A will follow the presentation. Guests will have an opportunity to take pictures with Baruto.

Baruto Kaito was born Kaido Höövelson in 1984 in Estonia. In school he played basketball, but soon decided to pursue judo and later sumo. In 2004, Hidetoshi Tanaka, the president of the International Sumo Federation, invited him to Japan. He rose to the top tier of the sport in only 2 years, earned the sekiwake title in 2007, and reached the ōzeki tier in 2010. In 2012, he won the Emperor's Cup and became the world champion in professional sumo wrestling. That same year, he was forced to quit a tournament because of injuries, lost the ōzeki title, and decided to leave his career as an athlete behind in September 2013 due to a persistent knee injury. During his career, he earned 5 special awards for his fighting spirit, one for best achievement, and another for his technique.
Baruto's stellar athletic career and charming personality made way for him to become a huge star in Japan, not only in the wrestling ring but also in public life, in television, and elsewhere. His achievements have been highly regarded in Estonia as well. Kaido Höövelson received the Order of the Estonian Olympic Committee (2011), the Order of the White Star third class (2012), and the Medal of Estonian Honour and Glory (2018). From 2019-2023, he was a representative in Estonian Parliament as a member of the Estonian Centre Party. Currently, Kaido Höövelson lives in Estonia but visits Japan often for the development of Estonian-Japanese business relations. He is the President of the Estonian Sumo Association.

This event is co-presented with
---
---