From Wabi-Sabi to Kawaii? A Talk by Fashion Historian Akiko Fukai

April 23rd, 2014 @ 6:30 pm

-

8:30 pm

EDT

Cost: Free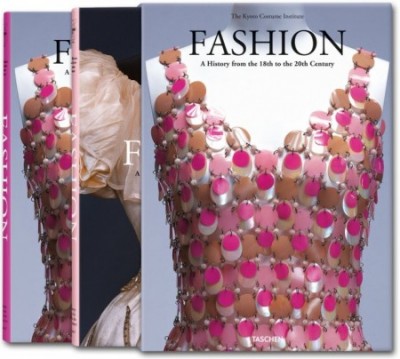 Reservations for this event are now closed. Thank you for your interest.

From "Wabi-Sabi" to "kawaii", the very Japanese aesthetic concepts are merging modernity with enduring traditions, and as a result, are gaining widespread recognition all over the world. Focusing on and introducing two terms : Wabi-Sabi and Kawaii , Ms. Fukai will try to make clear the properties in Japanese Culture and Art, both of which appear in contemporary Japanese fashion, one of the element of Cool Japan, in the context of their profound relation to traditional aesthetic values.
About the speaker: Akiko Fukai is a leading fashion historian of Japan and has been Associate Professor of the International Research Center for Japanese Studies (Kyoto), Professor of Shizuoka University of Art and Culture, and a lecturer at the University of Tokyo and Rikkyo University. Her curatorial achievements include several major international exhibitions such as Revolution in Fashion, Fashion in Colors, Luxury in Fashion Reconsidered, and Future Beauty: 30 Years of Japanese Fashion.
She is the author and editor of many books including Japonism in Fashion (Heibonsha, 1994), Fashion (Taschen, 2002), The Century of Fashion (Heibonsha, 2005), and Reading Fashion from Pictures (PHP Institute, 2009). Fukai has also been the recipient of a special prize awarded by the Academy of Japonism in Japan (2000), an honorable doctorate degree of the National University of Ochanomizu (2004), and a Commissioner for Cultural Affairs Award, Japan (2008).
presented in conjunction with the exhibition From Geisha to Diva: The Kimonos of Ichimaru at the Textile Museum of Canada
---
---