The House of the Lost on the Cape (Film Screening)

September 24th, 2022 @ 7:00 pm

-

9:40 pm

EDT

Cost: $8.00
The House of the Lost on the Cape • 岬のマヨイガ
SATURDAY, SEPTEMBER 24 @ INNIS TOWN HALL
Doors open at 7:00 PM
Book signing with author KASHIWABA Sachiko at 7:00 PM
Film Screening at 7:30 PM
Director: KAWATSURA Shinya • Writer: KASHIWABA Sachiko (original novel), YOSHIDA Reiko (screenplay) • 2022 • Anime • 108 min. • Presented in Japanese with English subtitles • Trailer
In-Theatre Film Screening • Ticketed Admission: $8.00 (tickets available on-site, cashless)
17-year-old run-away Yui and 8-year-old Hiyori, who lost her family and her voice, have no place to go when they run into Kiwa, a strange old lady. She offers them a place to stay, in a slightly banged-up old house overlooking the sea, a Mayoiga. Despite joining Kiwa on a whim, the two girls find comfort in Mayoiga, a legendary house, said to look after lost travelers, and the warm hospitality of Kiwa. Both girls' damaged hearts begin to heal little by little. Until one day, a variety of strange beings which Kiwa calls "Fushigitto" begin popping up around the house.
First few people in line will receive an exclusive mini-poster of the movie!
Author KASHIWABA Sachiko will be in-attendance for a Q&A after the screening.
Co-presented with the Cheng Yu Tung East Asian Library

---
About the Author: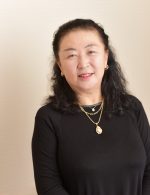 KASHIWABA Sachiko is a prolific writer of children's and young adult fantasy whose career spans more than four decades. Her works have garnered the prestigious Sankei, Shogakukan, and Noma children's literature awards, and her novel The Marvelous Village Veiled in Mist influenced Hayao Miyazaki's film Spirited Away. Her books for children include the Monster Hotel series, Great-Aunt's Amazing Recipes, Miracle Family, The What's-Next Library, Temple Alley Summer, The Witch Who Loved the King, and Strange Journey from the Basement, lately animated as The Wonderland. She has co-translated two fairy novels by Gail Carson Levine into Japanese, and she edited a children's version of the Tōno monogatari, beloved folk legends collected by Kizen Sasaki and Kunio Yanagita. She lives in Iwate Prefecture.
Ms. Kashiwaba is a guest author at the 2022 Toronto International Festival of Authors. Click here for more author details and TIFA related event info.
---
Related Programming: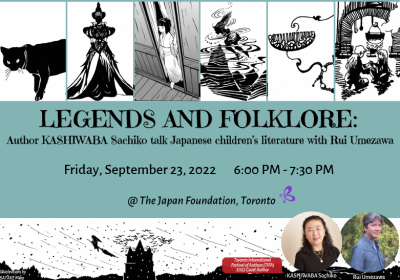 Legends and Folklore: Author KASHIWABA Sachiko talk Japanese children's literature with Rui Umezawa
Friday, September 23, 6:00 PM – 7:30 PM (ET) @ JFT Event Hall
Celebrated novelist of children's and young adult fiction KASHIWABA Sachiko is coming to Toronto! On September 23, you're invited to an exclusive talk with Ms. Kashiwaba and Canadian author Rui Umezawa. The two will sit down to discuss Japanese folklore, community stories, traditional tales vs. modern fantasies, and much more! Admission for this event is free, but registration is required.
---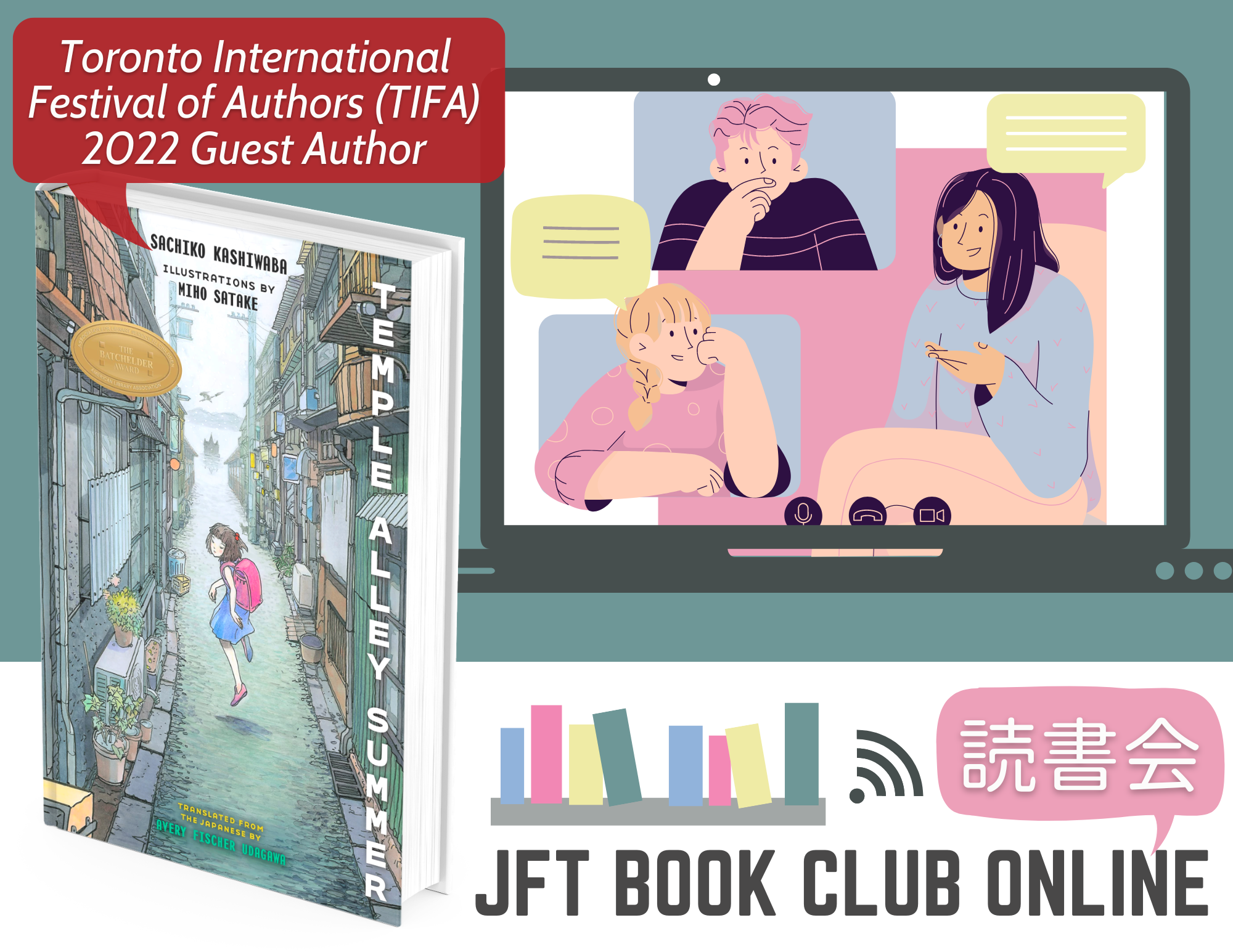 JFT Book Club Online: Temple Alley Summer by KASHIWABA Sachiko
Thursday, September 15, 5:30 PM – 7:00 PM (ET)
For the upcoming JFT Book Club Online, we will discuss KASHIWABA Sachiko's Temple Alley Summer (帰命寺横丁の夏), a sweet and imaginative ghost story full of mystery, traditions, and the fantastical. Please email the library at library@jftor.org to reserve your seat.
---
---