Lady Snowblood

March 27th, 2018 @ 7:30 pm

-

10:00 pm

EDT
LADIES OF BURLESQUE + THE JAPAN FOUNDATION PRESENTS:
LADIES OF BURLESQUE PRESENTS – LADY SNOWBLOOD – TRAILER from Nathan Boone on Vimeo.

LADY SNOWBLOOD 修羅雪姫
1973 / 97 min. / 18A
7:30 PM – Pre-show 
8:00 PM – Film start
Blood will flow, spurt, and stain your beautiful kimono as Ladies of Burlesque and our amazing co-presenter Japan Foundation Toronto transport you to the Meiji period of 19th century Japan with LADY SNOWBLOOD—that film Quentin Tarantino paid homage to (read: egregiously ripped off) for his KILL BILL diptych. With a traditional kata sword demonstration from the Japanese Canadian Cultural Centre's Mu Mon Kai Iaido Club performed before the film, this screening promises to mesmerize on screen and off.
Badass babe Meiko Kaji is Yuki, a trained assassin out to avenge the rape of her mother. Born in a prison and with her mother dying in childbirth, Yuki is trained by a priest in the art of vengeance by way of impressive sword skills. Setting out to assassinate the three men who violated her mother (any one of them being her father) and murdered her mother's husband, Yuki hunts them down one-by-one, utilizing her expert training. Amidst the red spotted-snow of Japan, LADY SNOWBLOOD is a stunning work of film artistry. Even when hyperbolic bloodshed reigns, it never loses its nuanced sophistication.
Kaji, as Yuki—in a role adapted specially for her from Kazuo Koike's popular manga—is astounding. Un-sexualized, and completely in control, her performance is legendary and set the gold standard for determined, demagogue manslayers. A popular songstress in Japan, she also sang several of the songs featured in the film, including "Shura no Hana" (aka "Flowers of Carnage"), which Tarantino used to great effect in KILL BILL: VOL. ONE, with its O-Ren Ishii/The Bride snowy showdown. Don't miss your chance to see the original female assassin on the big screen!
This Ladies of Burlesque screening is co-presented by Japan Foundation, Toronto
Live blade Tameshigiri demonstration by senior members of the Japanese Canadian Cultural Centre's Iaido Club, Mu Mon Kai.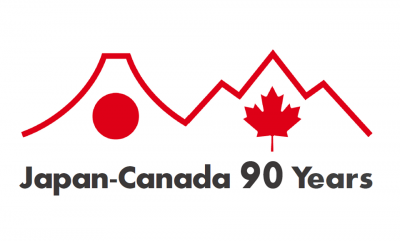 ---
---