Give the Pilgrims What They Want – The Emergence of Special Interest Tourism in Canada & Japan

March 11th, 2016 @ 6:30 pm

-

8:15 pm

EST

Cost: Free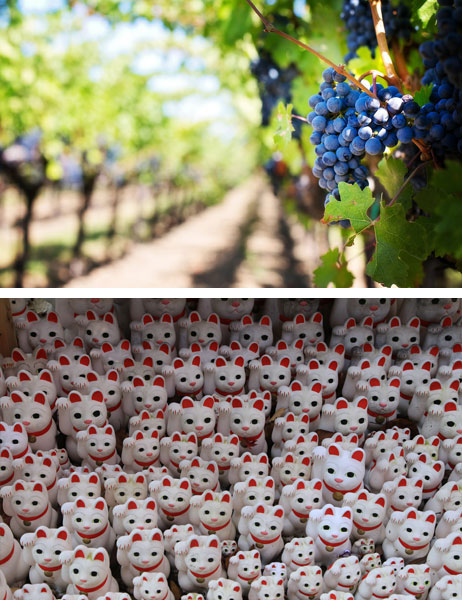 Organized by: The Japan Foundation, Toronto
Supported by: Ted Rogers School of Management & Ryerson University; Renison University College, University of Waterloo; Centre for Japanese Research, University of British Columbia
Not able to escape Toronto's cold and slush this season? Don't despair. The Japan Foundation, Toronto is offering an exciting substitute to airplane or even armchair travel: a Travel Lecture Series. In each installment, a pair of speakers will address a particular travel-related issue from both a Canadian and a Japanese perspective. Coming up in March are talks about Special Interest Tourism and Travel Writing. We hope to see you there.
For the first installment of our Travel Lecture series, The Japan Foundation, Toronto is pleased to present an evening of talks about the emergence of special interest tourism in Canada and Japan. Whether at the whim of private enterprise or at the behest of a national government, theme-based tourism as a means to attract certain individuals to a particular place is a winning strategy in many countries.
Pop Culture, History and "Contents Tourism" in Japan – Prof. Philip Seaton
Since 2005, the Japanese government has actively encouraged local authorities to develop tourism related to works of popular culture such as manga, anime and computer games as a way of enhancing their local identity and brand, a phenomenon known in Japanese as "Contents Tourism." This lecture presents examples of booms in pop culture-inspired tourism to heritage sites historically linked to the Sengoku, Meiji and Showa periods, which indicate the power of popular culture, not only to inspire tourism, but also to generate new perspectives on Japan's past.
The Evolution of Culinary Tourism in Niagara: A Product to Rebuild the Japanese Market? – Prof. David J. Telfer
The Niagara Region is rebranding itself beyond Niagara Falls into a wine and culinary destination. Regional food and wine based on a growing number of wineries, restaurants, icewine festivals, farmer's markets, micro-breweries, celebrity chefs, and cooking schools are all contributing to tourism diversification. This lecture will examine the evolution of Niagara Culinary Tourism and present recent initiatives by the Canadian Tourism Commission to rebuild the Japanese market including its focus on food, a product in which Niagara is becoming a national leader.
---
About the speakers:
Originally from the UK, Philip Seaton has lived in Japan for close to 20 years. He is a Professor at the Office of International Affairs/International Student Center at Hokkaido University in Japan, where he is convener of the Modern Japanese Studies Program. He holds a degree in History from Cambridge University, as well as a Master's Degree in International Relations and a PhD in Media and Cultural Studies from the University of Sussex. His research interests include history and memory, local history and society in Hokkaido, and contents tourism.
David Telfer is an Associate Professor and Interim Chair in the Department of Tourism Management at Brock University and a member of the Brock Environmental Sustainability Research Centre. He has researched and published extensively on issues related to tourism in both Canada and Japan.
---
Related lectures: 
Waterloo
Pop Culture, History and "Contents Tourism" in Japan – A lecture by Prof. Philip Seaton, Hokkaido University
Thursday March 10,  6:30 – 8 pm
Room REN 2106, Renison University College, University of Waterloo
DETAILS
RSVP:      EAS@uwaterloo.ca              519-884-4400 x28645
Vancouver
Pop Culture, History and "Contents Tourism" in Japan – A lecture by Prof. Philip Seaton, Hokkaido University
Monday, March 14,  3:00 – 5:00 pm
Room 604, Asian Centre, Centre for Japanese Research, University of British Columbia
Link: http://www.iar.ubc.ca/Centres/cjr/EventsandSeminars.aspx
---
---