Japanese Movies at the Bloor Cinema: 'Til the Break of Dawn

December 7th, 2014 @ 6:00 pm

-

8:20 pm

EST

Cost: Free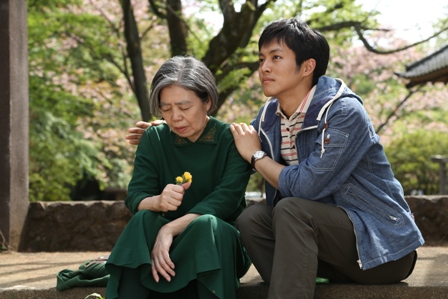 'Til the Break of Dawn
Dir. Yuichiro Hirakawa, 2012, 129 min.
An urban legend tells of the existence of a human, the Connector, who has the ability to arrange meetings between the living and the dead.
Hatada, a cynical middle-aged man, wishes to see his mother. Schoolgirl Arashi has a question she wants to ask her best friend, with whom she had a falling out. Businessman Tsuchiya continues to wait for his girlfriend, who disappeared right after he proposed to her.
The Connector in this story is an ordinary high school student, Ayumi, who is being trained as an apprentice by his grandmother, also a Connector. As Ayumi arranges their meetings, he begins to question himself. His doubts are soon directed towards the mysterious deaths of his own parents. Is it self-serving  to want to meet with the deceased? Do the living really benefit from such meetings? Will it change their lives? And as for the deceased……
Trailer (Japanese only):

---
---