Yakishime Ceramic Exhibition

May 24th, 2016
|
Recurring Event
(See all)
An event every week that begins at 12:00 am on Monday, Tuesday, Wednesday, Thursday and Friday, repeating until August 18th, 2016
Cost: Free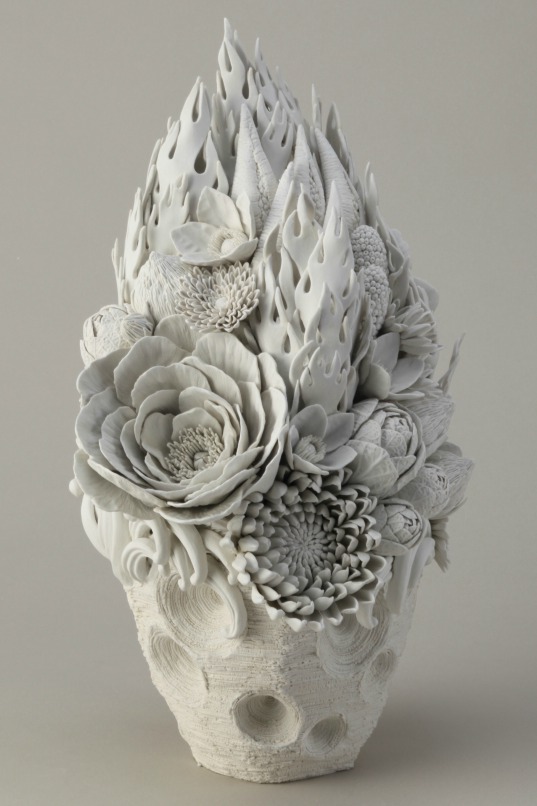 May 24 – August 18, 2016
The Japan Foundation, Toronto
YAKISHIME—Earth Metamorphosis focuses on the yakishime ceramic technique in which unglazed wares are fired at extremely high temperatures of 1,200-1,300˚C. While one of the most basic or primitive means of producing ceramics, yakishime has developed in distinctive directions in Japan, and production has continued unbroken from Japan's middle ages through the present.
The process, which dates back as far as the 4th or 5th century, became a mainstay of the Japanese ceramic repertoire in the 17th century, and remains a substantial component of the output for major ceramic centres such as Bizen and Shigaraki. The high-firing produces vitrification, or glassiness, and a rough, earthy surface punctuated with patches of brilliant sheen and colour. In addition, it makes the results unpredictable, and the challenge facing the ceramist is to retain control over the delicate transformations in the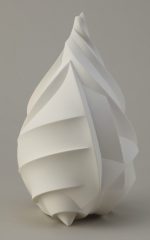 clay.
This exhibition examines yakishime as an element of traditional Japanese culture from its earliest origins to contemporary works. It includes pieces made for the tea ceremony, demonstrating how yakishime gained new status in the Muromachi period (1338–1573), as practitioners searched for a distinctively Japanese sense of wabi and sabi, the art of finding beauty in imperfection and profundity in the natural and authentic. Also presented are examples of yakishime tableware, essential items for serving Japanese food through which we can glimpse a uniquely Japanese sensibility. Finally, a wide range of of decorative items created by contemporary ceramic artists demonstrate the emergence of yakishime as a medium for innovative objets d'art. We hope that visitors will, through experiencing this generous array of yakishime ware, both become aware of the depth and diversity of Japanese culture and gain insight into its creativity.
Pictured works from top: Shukusuijima – The blessing water island (Tokumaru Kyoko), Where Shadow Meets Form, 2015-01 (Ikura Takashi), Kaku Hanaike – Square vase (Isezaki Jun)
---
Gallery Hours:
Monday:     11:30 am – 6:30 pm EXTENDED HOURS
Tuesday:     11:30 am – 4:30 pm
Wednesday:  11:30 am – 4:30 pm
Thursday:    11:30 am – 6:30 pm EXTENDED HOURS
Friday:       11:30 am – 4:30 pm
Select Saturdays: 11:00 am – 4:00 pm
Saturday opening dates:
May 28, June 11 & 25, July 9 & 23, August 6
Closed:
Sundays and other Saturdays, July 1 (Canada Day), August 1 (Civic Holiday)
Admission Free
www.jftor.org 416.966.1600 x 229
---
---
---