Transcending Borders: Yoko Tawada and the Fluidity of Language

September 25th, 2018 @ 6:30 pm

-

8:30 pm

EDT
In Conversation with Yoko Tawada
Transcending Borders: Yoko Tawada and the Fluidity of Language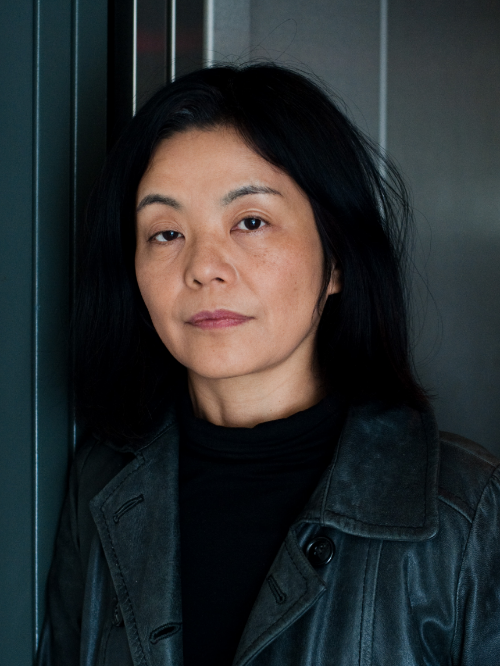 *Registration for this event is now closed. Rush seating may be available 30 minutes before the event. Unclaimed seats will be released 10 minutes before the event, if possible.*
Join us for a reading and conversation with the internationally-acclaimed writer Yoko Tawada as we discuss language, literature and crossing borders. The event will be moderated by Dr. Ted Goossen and PhD candidate, Yasmin Aly. The two will interview Yoko Tawada and explore her creative writing process, translation in literature and how meaning can change within a language, and how it can be used to transcend borders.
Yoko Tawada was born in Tokyo and currently resides in Berlin. She writes in Japanese and German and has won numerous literary awards. Many of her works have been translated into English and other languages. The discussion will be followed by an audience Q&A and book signing.
Panelist Bios:
Yoko Tawada

Yoko Tawada was born in Tokyo in 1960, moved to Hamburg when she was twenty-two, and then to Berlin in 2006. She writes in both Japanese and German, and has published several books—stories, novels, poems, plays, essays—in both languages. She has received numerous awards for her writing including the Akutagawa Prize, the Adelbert von Chamisso Prize, the Tanizaki Prize, the Kleist Prize, and the Goethe Medal. New Directions publishes her story collections Where Europe Begins (with a Preface by Wim Wenders) and Facing the Bridge, as well her novels The Naked Eye, The Bridegroom Was a Dog, Memoirs of a Polar Bear, and The Emissary.                                                                                                                                                      [Author photo © Heike Steinweg]
Ted Goossen
Ted Goossen (b. 1948) teaches Japanese literature and film at York University in Toronto. He is coeditor of Monkey Business International and the general editor of The Oxford Book of Japanese Short Stories, and has published translations of stories and essays by Hiromi Kawakami, Haruki Murakami, Yōko Ogawa, Sachiko Kishimoto and Naoya Shiga, among others.
Yasmin Aly
Yasmin Aly is a researcher, artist, and educator invested in seeing international and local artists contribute to Toronto's cultural landscape through critical and contextualized art that speaks to the condition of a racialized cultural existence. Born in Cairo and drawing on lived and labored experiences in Germany and Egypt, she moved to Toronto to complete her PhD and further explore concepts of coloniality, representation, feminist activism, and art. She is currently a doctoral student at the University of Toronto completing research Arab and Muslim representations in contemporary German film and literature. Aly teaches courses on German language and culture at the University of Toronto and at the Goethe-Institut.
The titles below by Yoko Tawada will be available for purchase at the event.
Co-presented by the Goethe Institut
---
---