<Le français suit>
Since 1973, the Japan Foundation has presented the Japan Foundation Awards to individuals and organizations that have made significant contributions to promoting international mutual understanding and friendship between Japan and other countries through academic, artistic, and other cultural pursuits.
For 2022, which marks the 49th time of the Awards,  Mr. Robert Lepage has been selected after the screening of 74 applications nominated by experts and the general public. He is the first Canadian ever to win this award. Congratulations to Robert Lepage!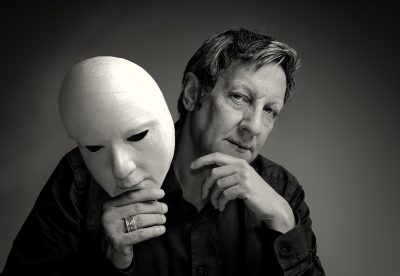 (c) Pierre Dury
Mr. Robert Lepage
Actor, director, playwright, and filmmaker Robert Lepage is recognized as one of the most important performing artists of this century, displaying rare talent in any field he is active in.
Born in Quebec, Canada in 1957, Lepage studied at theater school in his hometown before traveling to France for an internship with Alain Knapp. After returning to Canada he became known for The Dragon's Trilogy in 1986 and undertook the artistic direction of the National Theatre of Canada in 1989. At a young age he went on to attract worldwide attention as first North American to direct Shakespeare's A Midsummer Night's Dream at London's Royal National Theatre in 1992. He then founded his production company Ex Machina in 1994 whose creative approach is to incorporate numerous complex devices and props that leverage the latest technology resulting in spectacular performances which continuously entertain viewers throughout the world with their Lepage magic.
In 1995, he produced an epic dramatic poem in seven parts, totaling seven hours, entitled The Seven Streams of the River Ota, mostly inspired by Hiroshima. The work received great acclaim throughout the world, including a performance in Japan and is still touring throughout the world today. Lepage's tendency to create long works is based on his belief that theater is the art of memory. In 1999, he directed the well acclaimed opera La Damnation de Faust at the Saito Kinen Festival. In 2005, he staged KÀ, a permanent Cirque du Soleil show in Las Vegas. In 2010, he directed Wagner's opera Der Ring des Nibelungen which proved to be a major hit at the New York Metropolitan Opera. For all of these works and many others he has been the recipient of numerous awards such as Chevalier de l'Ordre de la Légion d'honneur de France, the Hans Christian Andersen Award, and the Europe Theatre Prize, to name a few.
Lepage has a long history of relationships with Japan, and had many collaborations with Japanese artists through which he has had a significant influence on the Japanese performing arts. Early in his career Lepage stated that traditional Japanese arts and culture, such as Kabuki and Bunraku have inspired and influenced his work in many ways. Accordingly, Robert Lepage has made a major contribution to the promotion of mutual international understanding through the performing arts over 40 years, and to encourage his future endeavors, we present him with the Japan Foundation Award.
Ex Machina: https://exmachina.ca/
---
Prix de la Fondation du Japon
Depuis 1973, la Fondation du Japon décerne le Prix de la Fondation du Japon à des individus ou organisations ayant contribué de manière significative à la promotion de l'amitié et d'une meilleure compréhension mutuelle internationale entre le Japon et d'autres pays à travers des activités académiques, artistiques et culturelles.
Pour 2022, soit la 49e édition du Prix, M. Robert Lepage fut sélectionné parmi 74 candidats nominés par des experts et le grand public. Il est le premier Canadien à recevoir cette distinction. Félicitations à Robert Lepage!
Mr. Robert Lepage
Acteur, metteur en scène, dramaturge et réalisateur, Robert Lepage est reconnu comme étant l'un des artistes de scène les plus importants du siècle présent, démontrant un talent remarquable dans tout domaine dans lequel il est actif.
Né en 1957 au Québec, Canada, Robert Lepage étudie dans une école de théâtre de sa ville natale avant de s'envoler vers la France pour compléter un stage avec Alain Knapp. De retour au Canada, «La Trilogie des dragons» le fait connaître en 1986 et, en 1989, il prend les rênes de la direction artistique du Centre national des arts. Il attire l'attention mondiale dès un très jeune âge en devenant le premier Nord-Américain à réaliser «Le Songe d'une nuit d'été» de Shakespeare au Royal National Theatre de Londres en 1992. Il fonde ensuite en 1994 sa compagnie de production Ex Machina, dont l'approche créative consiste à incorporer grand nombre de dispositifs et d'accessoires complexes exploitant les technologies de pointe pour créer des prestations spectaculaires, qui ne cessent de divertir le public à travers le monde grâce à la magie Lepage.
En 1995, il produit un poème dramatique épique en sept parties et d'une durée de sept heures, intitulé «Les Sept branches de la rivière Ōta» et largement inspiré de Hiroshima. Ladite œuvre est acclamée sur la scène internationale, incluant au Japon où fut tenue une représentation, et continue, à ce jour, d'être présentée à travers le monde. La tendance de Robert Lepage à créer de longues œuvres découle de sa croyance selon laquelle le théâtre est l'art de la mémoire. En 1999, il met en scène l'opéra de grande renommée «La Damnation de Faust» pour le Saito Kinen Festival. En 2005, il crée «KÀ», un spectacle permanent du Cirque du Soleil à Las Vegas. En 2010, il monte un opéra de Wagner, «Der Ring des Nibelungen», qui connait un succès immense au Metropolitan Opera de New York. Pour ces œuvres et bien d'autres, il a reçu de nombreuses distinctions telles que le grade de Chevalier de l'Ordre de la Légion d'honneur, le prix Hans Christian Andersen et le Prix Europe pour le théâtre, pour n'en nommer que quelques-unes.
L'histoire de Robert Lepage avec le Japon ne date pas d'aujourd'hui. Elle inclut plusieurs collaborations avec des artistes japonais à travers lesquelles il eut une influence significative sur les arts de la scène nippons. Tôt dans sa carrière, il affirme que la culture et les arts japonais, tels le kabuki et le bunraku, ont inspiré et influencé son œuvre à bien des niveaux. Compte tenu de la considérable contribution de Robert Lepage à la promotion d'une meilleure compréhension mutuelle internationale à travers les arts de la scène au cours des 40 dernières années, et dans le but d'encourager ses futurs projets, nous lui décernons le Prix de la Fondation du Japon.
Ex Machina: https://exmachina.ca/