Series co-presented by Inside Out, MUFF Society & Reel Asian Film Festival
Ulrike Ottinger, the grande dame of German avant-garde film and "nomad filmmaker", has worked in Asia numerous times in her five-decade career. Combining fact and fiction, Ottinger's films follow her adventurous curiosity and create a unique poetic imagery. The three films JOHANNA D'ARC OF MONGOLIA (1989), EXILE SHANGHAI (1997) and UNDER SNOW (2011) presented by the Goethe-Institut follow women in Mongolia, exiles in Shanghai, and Kabuki artists in Japan.
Under Snow (Unter Schnee, Germany 2011, 103 min), directed by Ulrike Ottinger, with Takamasa Fujima and Kiyotsugu Fujima
Canadian premiere
Festivals: Dubai 2011, Moscow 2016
In Echigo in Japan, snow piles up meters-high and blankets the countryside and villages well into the month of May. The people have developed customs for their unusual daily life. Time follows a different rhythm: children build fanciful snow castles in which they cook and sing, the women weave colourful fabric and fix the dye by exposing it to the snow. In order to record their very distinctive forms of everyday life, their festivals and religious rituals, Ulrike Ottinger journeyed to the mythical snow country – accompanied by two Kabuki performers.
"Ulrike Ottinger's film captivates with its awesome link of seriousness and mirth, sharpness and poetry, epos and ease, myth and history, tradition and modern age." – Die Welt
"'Under Snow' is a sensitive reflection with strong imagery of a region where people live half a year in snow. Ottinger's special way of working allows a fascinating and poetic insight into the history and presence of the snow country." (AVIVA)
Ulrike Ottinger (born 1942 in Constance) studied Art in Munich from 1959-1961. She lived in Paris from 1962, working as a freelance artist and photographer. She has been living in Berlin since 1973 and is a member of the Academy of Arts and the European Film Academy in Berlin. Ottinger has been a unique and provocative voice in German cinema since her debut in the early 1970s. To date, she has directed 24 films, including feature-length fictions and experimental documentaries. Her films are held up for their radicality, not only of narrative but also of their treatment of sexuality and gender. Ottinger writes her own scripts, frequently operates the camera and even designs the often elaborate sets and lavish costumes showcased in her films. Ottinger has worked in photography throughout her career as an artist. Her other "Asian" films include "China. The Arts – The People" (1985), "Taiga" (1991/1992), "Seoul Women Happiness" (2008) and "The Korean Wedding Chest" (2008). In 2011, Ottinger's creative output was celebrated in two major solo exhibitions and retrospectives of her films; she also received the Hannah Höch and the Berlinale Special Teddy Queer Film Award 2012. Sh is currently working on her next film "Paris Calligrammes", slated for 2018.
Co-presented with the Japanese Canadian Cultural Centre, Toronto Japanese Film Festival & Japan Foundation, Toronto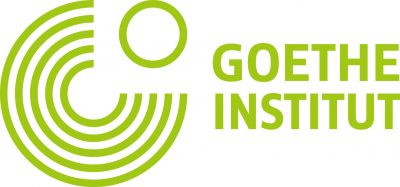 All GOETHE FILMS are open to audience 18+

Part of the Goethe-Institut's focus on German Film
03/01 | 9:00pm | "Ulrike Ottinger: Nomad from the Lake" by Brigitte Kramer
03/06 | 6:30pm | "Exile Shanghai" by Ulrike Ottinger
03/08 | 6:30pm | "Johanna d'Arc of Mongolia"  by Ulrike Ottinger