Ceramic Design For Sake Exhibition

August 7th, 2019

-

October 9th, 2019

Cost: Free

Ceramic Design For Sake Exhibition
Display of the contemporary, industrial design for Japanese rice wine Sake. Through the craftsmanship and original creativity imbedded in those design products the exhibition examine Japanese tradition and aesthetic sensitivity.
日本酒のための陶磁器デザイン展
日本酒のために制作された現代のデザイン作品を、陶磁器に特定して展示し、
デザインに込められた創意や配慮を通じて、日本人の美意識を探求する。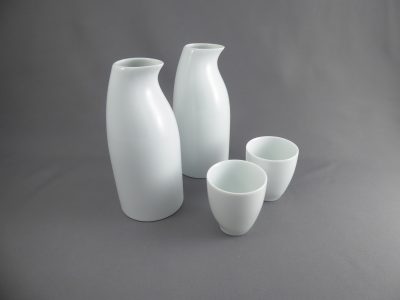 August 7 – October 9, 2019
GALLERY HOURS
Mon 11:30 am – 6:30 pm EXTENDED HOURS
Tues 11:30 am – 4:30 pm
Wed 11:30 am – 4:30 pm
Thurs 11:30 am – 6:30 pm EXTENDED HOURS
Fri 11:30 am – 4:30 pm
The Japan Foundation, Toronto
2 Bloor Street East
Hudson's Bay Centre, 3rd floor
Above Royal Bank of Canada
www.jftor.org 416.966.1600 x229
ADMISSION: FREE
Saturday openings:
11:00 am – 4:00 pm
August 10, 24, September 7, 21, October 5
Closed: Other Saturdays and Sundays
September 2 (Labour Day)
Ceramic Design for Sake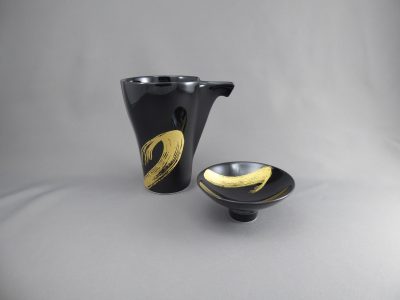 Sake, often referred to as Japanese rice wine, is the national beverage of Japan.  Mythological documents call Japan by the name Mizuho-no-kuni or Land of Abundant Rice Fields, and the rice was gifted to the nation by the sun goddess Amaterasu from her divine rice paddies in heaven.  In Shinto ceremonies sake has been one of the most sacred offerings to the gods alongside rice.
People in the Land of Abundant Rice Fields developed their rich tradition in serving sake, devising various sets of cups and servers.  When sake is served hot, Tokkuri, a bulbous flask with a narrow neck, is used in order to prevent the heat from escaping.  For room-temperature serving, Katakuchi, spouted vessels, are also used.
The cups used for drinking sake are generally small because of the relatively higher percentage of alcohol by volume, 18-20 %, and the customary appreciation method of taking little sips.  Choko is a cylindrical vessel which can comfortably rest between index finger and thumb.  On casual occasions the Guinomi without Kōdai foot can work as a shot glass.  For ceremonial use, the serving vessel would be the flatter, wide-mouthed Sakazuki.
The Land of Abundant Rice Fields also has a long successful history as The Land of Ceramics dating back even to the prehistoric era.  Current ceramic industry centres across Japan all have a history of over 300 years.  Receptacles for sake serving can be crafted out of wood, lacquered wood, glass or plastic, but the ceramic industry provided the vast majority of the tools for appreciation of the national beverage.
The production of sake in Japan has been declining since the mid-1970s, competing in the market against beer, wine, and spirits.  However, the quality of the products, thanks to new brewing technology, surpassed the past standard.  Sake is appreciated not only in Japan, but worldwide.  In this new environment and conditions, the contemporary ceramic industry in Japan expressed their creativity in their product design.
In this exhibition, over 130 pieces from local studios in the ceramic centres of Aichi, Gifu, Nagasaki, and Saga are on display.  These are industrial products from studios or factories, not from artisans' private studios.  The exhibits are mass-produced, but not necessarily machine-made, in fact most are handcrafted.  The goal of these new designs must be contemporary and global: a deeper, more sophisticated appreciation of sake in ordinary lives by a wider range of people, including those overseas.
---
---