Cinema Kabuki in Whitehorse

September 16th, 2017 @ 1:00 pm

-

5:30 pm

EDT

Cost: $20 – $35
CINEMA KABUKI
In high definition on the big screen, direct from Japan
Subtitled in English
Kabuki Theatre, with origins dating back to the 1600s, has remained steeped in tradition while constantly innovating itself. Live productions, featuring some of today's greatest Kabuki stars, are now being filmed with the highest resolution cameras for screening in cinemas around the world on state-of-the-art digital projection systems and six-channel sound.
________________________________________
Co-presented by The Japan Foundation and the Japanese Canadian Association of Yukon
CINEMA KABUKI
Saturday, September 16, 2017
Yukon Arts Centre 300 College Drive, Whitehorse YUKON
13:00 Lion Dance  
15:00 Kagotsurube, The Haunted Sword
$20 for each film, $35 for both.
Tickets available at the Yukon Arts Centre here >
Tickets also available on the day of the screening at the theatre.
LION DANCE (a dance performance)
Kagamijishi 『春興鏡獅子』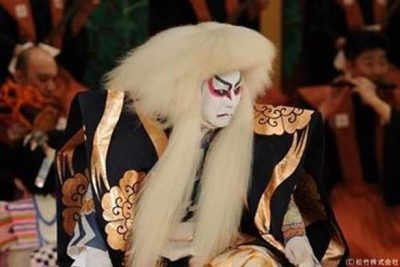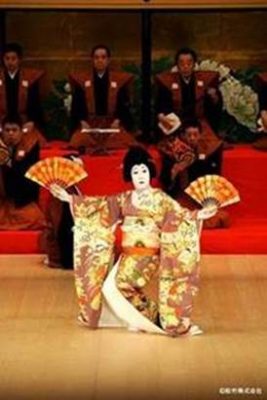 Premiered in 1893
Written by Ochi Fukuchi
Recorded live at Kabuki-za Theatre, Tokyo, 2009
70 minutes (Introduction 10 minutes, dance 60 minutes)
Subtitled in English
For trailer please click here: 
For the late Kanzaburo XVIII "Lion Dance" was the most precious gem of his family tradition. Danjuro XI, who created the piece, was the mentor of Kanzaburo's grandfather, Kikugoro XI. Four generations of the best Kabuki actors of their eras nurtured "Kagami Jishi" and developed it into one of the best examples of the dance repertoire in Kabuki theatre. A single dancer conjures up a stunning contrast of two images: A young maiden in the Shogun's castle is transformed by the spirit of the majestic Shishi, a mythical animal. The healthy, sophisticated eroticism of a young woman is conveyed by the dancer in the first part. She is noble, sensitive, yet coquettish at times. But, when the spirit of the ferocious Shishi takes over her body, the animal stamps the earth, and swings his mane in the air, celebrating the prosperity and glory of life.
KAGOTSURUBE, THE HAUNTED SWORD (a story of the pleasure quarter)
Kagotsurube Sato no Eizame『籠釣瓶花街酔醒』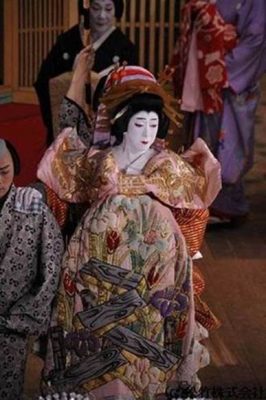 Premiered in 1888
Written by Shinshichi Kawatake
Directed for Cinema Kabuki by Hiroyuki Nakatani
Recorded live at Kabuki-za Theater, Tokyo, 2010
136 min.
Subtitled in English
For trailer please click here:
On the main street of the Yoshiwara pleasure district the top courtesan Yatsuhashi makes a luxurious procession through the fully blooming cherry trees. Miraculously, she happens to smile at Jirozaemon, a country merchant in the crowd. Who would have ever imagined that this momentary encounter could be the cause of mass murder? A love triangle forces the courtesan to reject her best customer in the middle of a banquet — the most dishonourable humiliation of all. Jirozaemon seizes the haunted sword Kagotsurube, which inevitably invites bloodshed once it is drawn. Kanzaburo and Tamasaburo are joined by Nizaemon to form a dream cast for this Kabuki classic.
---
---