Graphic Liberation of Gender: Eiko Ishioka Poster Exhibition

September 6th, 2017
|
Recurring Event
(See all)
An event every week that begins at 12:00 am on Monday, Tuesday, Wednesday, Thursday and Friday, repeating until December 20th, 2017
One event on September 9th, 2017 at 12:00 am
One event on September 23rd, 2017 at 12:00 am
One event on October 14th, 2017 at 12:00 am
One event on October 28th, 2017 at 12:00 am
One event on November 4th, 2017 at 12:00 am
One event on November 18th, 2017 at 12:00 am
One event on December 2nd, 2017 at 12:00 am
One event on December 16th, 2017 at 12:00 am
Cost: Free
September 6 – December 20, 2017
Graphic Liberation of Gender: Eiko Ishioka Poster Exhibition
The late Eiko Ishioka (1938-2012) established her fame as a designer in films, starting with Mishima: A Life in Four Chapters (1985) directed by Paul Schrader. Ishioka developed her successful design career, which was not limited to film, for the theatre and opera stage as well as for Cirque Du Soleil. The team uniforms of Canada, Swiss, Spain and Japan for the 2002 Winter Olympics in Salt Lake City, as well as the costumes for the Opening Ceremony of the 2008 Beijing Olympics were other highlights of Ishioka's creativity.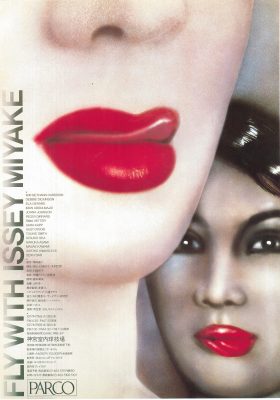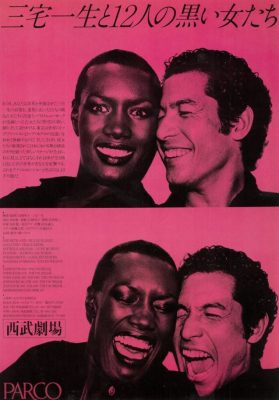 Although Ishioka built a stunning film career internationally, she was also an art director and graphic designer in Tokyo before she moved to New York City in 1980. Her achievements in graphic design were so memorable and outstanding. One may look back at her as a child of the economic growth period, but it is possible to overlook the impact and influence of her design works from the viewpoint of gender history in Japan.
Starting as one of the staff designers at Shiseido Cosmetic Company in 1961, Ishioka rewrote the self-image of Japanese women. Since the establishment of her own independent studio in 1970, her design fully blossomed, particularly in her works for PARCO, a chain of shopping complexes. In these image-inspiring poster works for PARCO, women do not dress to please men any more; they do not try to fit men's standard of feminine beauty. Self-awareness of womanhood was called up by the posters. When women were aware of the beauties of their own identities, they positioned themselves much closer to the liberation of their gender. The posters suggested that women enjoy fashion as an expression of pride in their gender. Ishioka's posters were outgoing and stimulating, and boldly embraced eroticism.
The Japan Foundation, Toronto is pleased to present a public exhibition of our recent donation of posters by the late Eiko Ishioka. This series of 67 posters will visualize the wide range and productivity of Ishioka's creativity. However, the core of the collection here (her works from the 1970s) will prove that her distinguished talent shone even before she arrived in North America.
GALLERY HOURS
Mon 11:30 am – 6:30 pm EXTENDED HOURS
Tues 11:30 am – 4:30 pm
Wed 11:30 am – 4:30 pm
Thurs 11:30 am – 6:30 pm EXTENDED HOURS
Fri 11:30 am – 4:30 pm
Saturday openings:
11:00 am – 4:00 pm
September 9, 23, October 14, 28, November 4, 18, December 2, 16
Closed: Other Saturdays and Sundays
October 9 (Thanksgiving)
ADMISSION: FREE
---
---