The 26th Katari Japanese Storytelling Festival – Southern Breeze from Okinawa

March 2nd, 2019 @ 3:00 pm

-

5:00 pm

EST
The Japan Foundation, Toronto and the Toronto Storytelling Festival present
The 26th Katari Japanese Storytelling Festival – Southern Breeze from Okinawa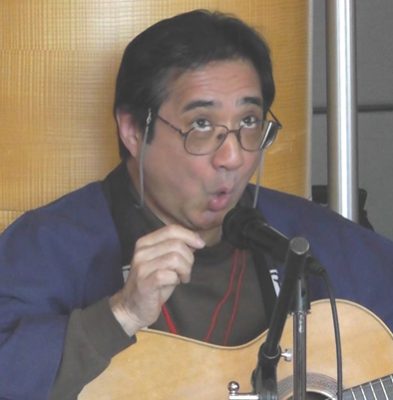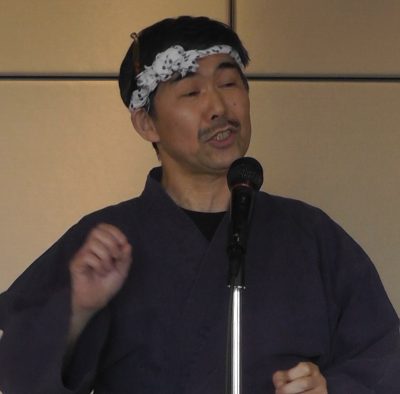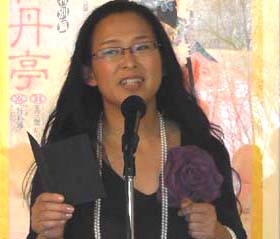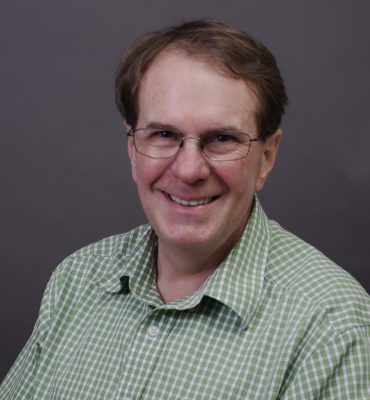 Join us for an afternoon of Japanese folk tales, songs, stories and dance performances at the 26th annual Katari Storytelling Festival. This family-friendly event is presented in cooperation with the Toronto Storytelling Festival. The Katari Japanese Storytellers programme includes traditional and contemporary storytelling for all ages, this year's selection is inspired by the southern islands of Okinawa in Japan.
Audience: Family
Admission: Free (RSVP required)
Wheelchair Accessibility: Yes
**Registration will open in February 2019**
Programme:
Koko Kikuchi : Kusuke, an Okinawan folktale 
Toshiki Mori : Jugemu, a man with a long name
Yusuke Tanaka : The Cinderella Boy, Japanese folktale
Jack Howard : The Freezing Tanuki, Japanese folktale
Sachiko Hata-Pereklita : Songs of Okinawa
Sonoe & Yoko : Tanchame, Okinawan dance
——————————————————————————————————————————————————————————————————————–
2019 Storytellers
Koko Kikuchi
Born in Tohoku, the northeast of Japan, Koko has been involved in Katari since its inception. He specializes in the folktales of his native region of Iwate Prefecture.
Sachiko Hata-Pereklita
Born in Hyogo, Japan, Sachiko is an active community worker and singer at various local community events. She loves painting and teaching Etegami (picture card) crafts.
Jack Howard
Retired librarian at the Royal Ontario Museum, Jack has told stories at the ROM and other venues for over thirty years. Jack feels a particular bond with the traditional fables of East Asia, especially Japan and Korea, and enjoys sharing folktales from those countries.
Toshiki Mori
An actor, storyteller, singer and writer. Toshiki was born and raised in Fukushima, Japan. He started his career as storyteller of Kamishibai  in Toronto and has been actively performing in Montreal and at various schools, libraries and cultural events throughout Toronto.
Yusuke Tanaka
A veteran translator, writer, director of the Katari Storytelling Festival since 1994. He has been telling stories of the Ainu people, and his own adaptations of Japanese folklore in many places including New York, Seoul, Kyoto, Tokyo and Sapporo.
Yoko Hyde and Sonoe Howard
They are members of Urara, a Toronto Odori (Japanese dance) group. They have danced together for many years and are Japanese dance enthusiasts. Their dance depicts life in the fishing village, Tanchame, on the west coast of the island of Okinawa.

*Please note: the library will have extended hours until 5:30 on Sat March 2
---
---