Parallel Worlds: Translating Genres

August 26th, 2021 @ 8:00 pm

-

9:00 pm

EDT

Cost: Free

Parallel Worlds: Translators Behind the Scenes
On the other side of every book in translation is a translator connecting the two different cultures, bringing not only the words of that parallel world into English, but also its thoughts, values, and viewpoints. In this series of discussions, we talk to translators of literary fiction, manga, genre fiction, and children's literature to tease out the challenges and thrills of bringing a wide variety of Japanese works to English readers.
---
Parallel Worlds: Translating Genres from Japan
Date: Thursday, August 26, 2021
Time: 8:00 PM (ET)
Panelists: Takami Nieda and Emily Balistrieri
Moderator: Rachel Cordasco
Venue: Online
Crime, science fiction, fantasy, romance, horror… Genre fiction is big business in English, but what about in Japanese? What kind of representation does Japanese genre fiction have in the English market? The hurdles translators face in bringing these books to North American readers can be quite different from literary fiction. So how do they navigate this publishing niche to bring us the best of Japanese genre fiction? What are some of the specific challenges they face in translating these fantastical worlds into English? Join us as we talk to leading genre translators and learn what lies behind the curtain.
Writer, translator and editor Rachel Cordasco (Out of This World, SFinT Translation.com) goes on a deep dive with acclaimed translators Takami Nieda (Cage of Zeus, Noble V: Greylancer) and Emily Balistrieri (Kiki's Delivery Service, The Night is Short, Walk On Girl) to bring us the real story.
Watch here >
We love to hear your feedback!! Feedback
---
About Takami Nieda
Born in New York City, Takami Nieda was formerly assistant professor at Sophia University in Tokyo, and currently teaches writing and translation at Seattle Central College in the U.S. She has translated more than ten works from Japanese into English and has received numerous grants and residencies in support of her translations, including the PEN/Heim Translation Fund. Her work has appeared in Words Without Borders, Asymptote, and PEN America, and the translation of the novel Go by Kazuki Kaneshiro was awarded the Freeman Book Award in 2018. The Color of the Sky Is the Shape of the Heart by Chesil is forthcoming from Soho Press in April 2022. Nieda is currently translating Travelers of a Hundred Years, a novel of the Korean diaspora after WWII by Lee Hoesung. https://www.wordswithoutborders.org/contributor/takami-nieda @TNieda
---
About Emily Balistrieri
Emily is an American translator based in Tokyo. Recent translations include Shaw Kuzki's Soul Lanterns, Eiko Kadono's Kiki's Delivery Service, and Tomihiko Morimi's The Night is Short, Walk on Girl. He also translates two ongoing series, Carlo Zen's The Saga of Tanya the Evil and Kugane Maruyama's Overlord. His translation of Cocosola's The Witch's Isle helped it win Excellence in Storytelling in the 2018 International Mobile Gaming Awards, and he provided English subtitles for director Takahide Hori's award-winning film Junk Head. https://booklog.jp/users/emilyb @tiger
---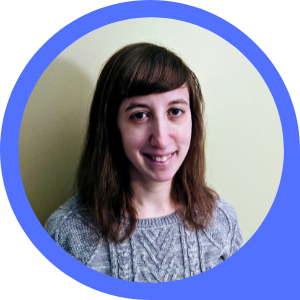 About Rachel Cordasco
Rachel Cordasco has a PhD in literary studies and currently works as a developmental editor. She founded the website SFinTranslation.com in 2016, writes reviews for World Literature Today and Strange Horizons, and translates Italian speculative fiction, some of which has been published in magazines like Clarkesworld Magazine and Future Science Fiction Digest. Rachel's book Out of This World: Speculative Fiction in Translation From the Cold War to the New Millennium is forthcoming from the University of Illinois Press. @Rcordas
---
Parallel Worlds: Translating Genres Booklist
Check out some genre fiction available at the JFT library, such as Night is Short, Walk on Girl by MORIMI Tomihiko, translated by Emily Balistrieri and Go by KANESHIRO Kazuki, translated by Takami Nieda, and many more!
Details > Parallel Worlds_Translating Genres Booklist
---
Parallel Worlds: Translating Manga Discussion > Recorded June 17, 2021
If you missed the discussion on translating manga with David Evelyn, Jenn McKeon and Jocelyne Allen, you can watch it here on the JFT official Youtube channel! Details >
---
---
Registration
---