RAMEN HEADS

May 29th, 2020 @ 9:00 am

-

May 31st, 2020 @ 9:00 pm

EDT

Cost: Free
RAMEN HEADSラーメンヘッズ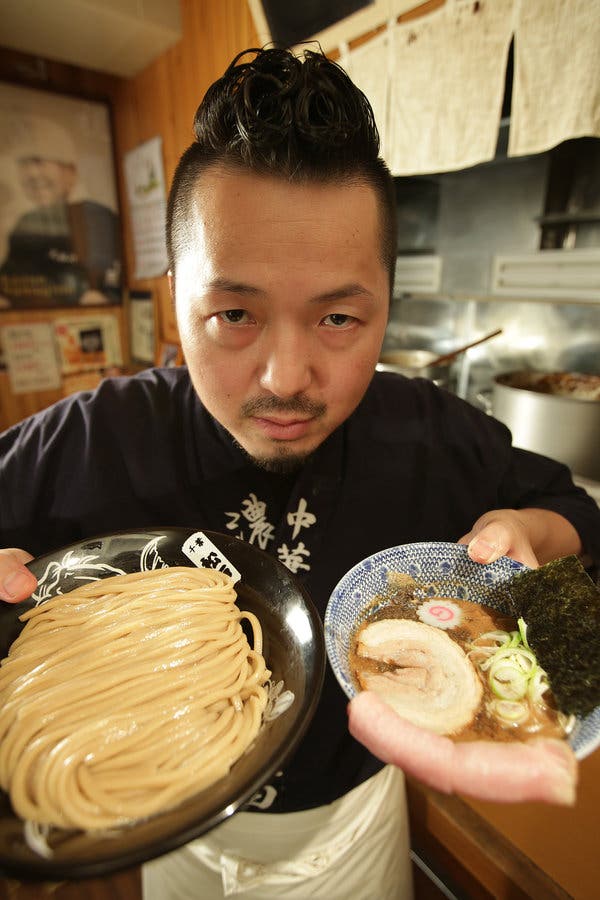 Warm up to a tasty bowl of Ramen! Join us for a special co-presentation between The Japan Foundation, Toronto and the Embassy of Japan in Canada, Consulate General of Japan in Vancouver, Consulate General of Japan in Toronto, Consulate General of Japan in Calgary and the Consulate General of Japan in Montreal. Also thank you to our community partner Japanese Canadian Cultural Centre. #StayHomeEatRamen
May 29, 9:00 AM to May 31, 9:00 PM (EDT)
RAMEN HEADSラーメンヘッズ
Directed by SHIGENO Koki 2017, G, 93 min. [Documentary]
Online, admission free, RSVP required > Link provided upon registration
[Please refer to the guide here if you were sent a password or have issues watching the film.]
In Ramen Heads, TOMITA Osamu  Japan's reigning king of ramen, takes us deep into his world, revealing every single step of his obsessive approach to creating the perfect soup and noodles, and his relentless search for the highest-quality ingredients.
In addition to Tomita's story, the film also profiles five other notable ramen shops, each with its own philosophy and flavour, which exemplify various different aspects the ramen world. Mixing in a brief rundown of ramen's historical roots, the film gives viewers an in-depth look at the culture surrounding this unique and beguiling dish. This is a documentary record of 15 months in the lives of Japan's top ramen masters and their legions of devoted fans.
(c) 2017 Netzgen
The link will be live from May 29, 2020 9:00 AM (EST) ~ May 31, 2020 9:00 PM (EST)
To watch film, register below to receive link >
We'd love to hear your feedback! 
Live RAMEN Talk and Q+A with Chef TAKAHASHI Ryu and Chef Matt Kimura
May 31, 2020 1:00 PM (EDT)
Join us for a live Ramen presentation and Q+A featuring RYUS Noodle Bar owner/chef Takahashi Ryu and chef Matthew Kimura.
Watch Live Ramen Talk and Q+A here >
We'd love to hear your feedback! 
Presented by:
The Japan Foundation, Toronto and the Embassy of Japan in Canada, Consulate General of Japan in Vancouver, Consulate General of Japan in Toronto, Consulate General of Japan in Calgary and the Consulate General of Japan in Montreal
Community partner:
---
Also this weekend, our Community Partner JCCC will be screening a Detective Conan Adventure at the Virtual JCCC!
CASE CLOSED: SUNFLOWERS OF INFERNO 名探偵コナン 業火の向日葵
Saturday May 30@ 9:00am to Sunday May 31 @ 9:00pm  Admission: $5.99
This exciting installment in the wildly popular Case Closed animated film series finds high school detective Conan Edogawa in New York facing off against his arch nemesis, magician-thief The Kaitou Kid. A spectacular Van Gogh exhibition in a unique museum is the target and so begins a thrilling adventure for Conan and his friends Ran, Sonoko and Kogoro. Voiced by Nana Eikura and Kappei Yamaguchi.
In Japanese with English Subtitles MORE DETAILS HERE >
---
---