Tanabata Star Festival at JFT Library

July 9th, 2022 @ 11:30 am

-

4:30 pm

EDT

Cost: Free
Celebrate Tanabata Festival (七夕祭り the Star Festival) at JFT Library! Tanabata is a traditional Japanese festival where people make wishes and send them to the stars. 
You are welcome to participate in a variety of cultural activities in the library:
Write wishes on tanzaku wish cards
Listen to kamishibai storytelling about Tanabata and other folk tales
Try Japanese games: origami fishing pond, kendama, chopsticks game
Take special pictures at our photo booth
Learn more about Tanabata and Japanese Festivals with books and audiovisual materials available in Library!
Check out cultural items related to Japanese festivals on display
No RSVP required, all are welcome!
---
Tanzaku Wish Card
11:30 – 16:30
Write your wish on tanzaku (a colourful strip of paper), then hang it on sasa (bamboo branch). Tanzaku are available at the circulation desk.
Kamishibai Storytelling
13: 30 – 14:00, 15:00 – 15:30
Kamishibai is a form of Japanese street theatre and storytelling, used to tell folk tales and children's stories.
Origami Fishing Pond
11:30 – 13:30, 14:00 – 15:00, 15:30 – 16:30
Goldfish catching is a quintessential festival activity in Japan.
Try catching some origami sea creatures with a fishing rod.
Kendama
11:30 – 13:30, 14:00 – 15:00, 15:30 – 16:30
Try traditional Japanese toy Kendama, the Japanese version of the classic cup-and-ball game.
Chopsticks Game
 11:30 – 13:30, 14:00 – 15:00, 15:30 – 16:30
Ever have difficulty using chopsticks? Strengthen your chopstick skills with this simple yet fun game!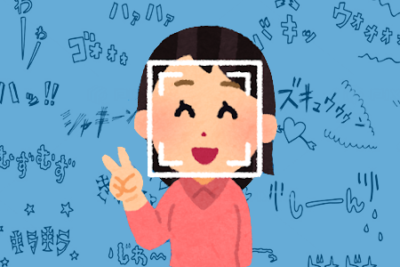 Photo Booth
11:30 – 16:30

Take a special picture at our photo booth!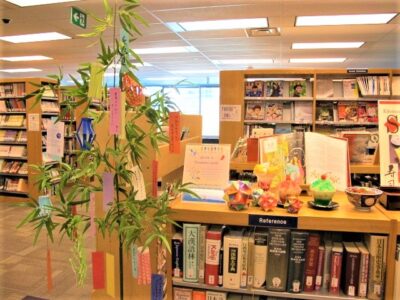 Check out Library Materials and Cultural Items on Display about Tanabata and Japanese Festivals!
11:30 – 16:30
Visitors are welcome to browse our collection of over 20,000 Japan-related materials covering a wide range of topics, including Tanabata and Japanese festivals.
If you're new to our library, we can help you sign up for a library card!
---
---