TCAF 2022: Live Drawing featuring Rumi Hara @ JFT

June 18th, 2022 @ 3:30 pm

-

4:30 pm

EDT

Cost: Free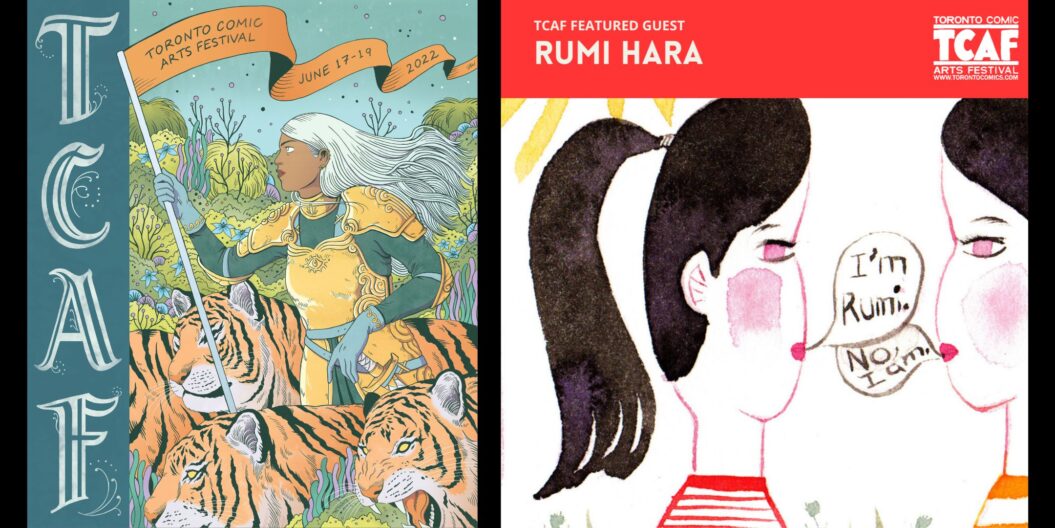 TCAF 2022: Live Drawing featuring Rumi Hara @ JFT
Co-presented by Toronto Comic Arts Festival and The Japan Foundation, Toronto.
The fun's not over yet, as Rumi Hara takes over the pen to dazzle fans with this incredible live drawing session. Watch as Rumi Hara creates the incredible, imaginative worlds and characters that are the hallmark of Hara's work.
For Rumi Hara's full schedule at Toronto Comic Arts Festival 2022, visit https://www.torontocomics.com/
---
Rumi Hara
Rumi Hara was born in Kyoto, Japan, and started printing her comics on a tiny home printer while working as a translator in Tokyo in 2010. After receiving an MFA in illustration from Savannah College of Art and Design, Rumi moved to New York in 2014, where she now lives and works as an illustrator and comics artist. Her comics series Nori was first self-published as minicomics and was nominated for an Ignatz Award in 2018 before being published by Drawn & Quarterly in 2020. Her most recent book is The Peanutbutter Sisters and Other American Stories (May 2022).
The Peanutbutter Sisters and Other American Stories
Drawn & Quarterly, 2022

An immigrant weaves a new, surreal Americana, complete with bubblegum fights and bomb queens.
The Peanutbutter Sisters is a glorious balance of contradictions, at once escapism and realism, science fiction and slice of life. Two students explore the urban landscape while following Newton Creek, the polluted Queens-Brooklyn border. As they do, they plan a traditional Japanese play with contemporary pop culture. Another story features an intergalactic race of all living things set in the year 2099 and is a dazzling treatise on the environment and journalism. Yet sometimes the fantastical collides with the quotidian in the same story. A man struggling with vertigo during quarantine encounters a world of sexual revelry whenever he has a dizzy spell. The Peanutbutter sisters ride a hurricane into New York City and yet aren't able to hitch a ride back with a whale due to a heavily polluted ocean.
Hara's magical realist tendencies and diverse cast of characters all contort the tropes of the American comics canon. Yet above all else, her innate control of the comics language—her ability to weave the absurd with the real on such a charming and commanding level—is refreshingly unrivaled.
Download PDF of the author details here
---

---
---