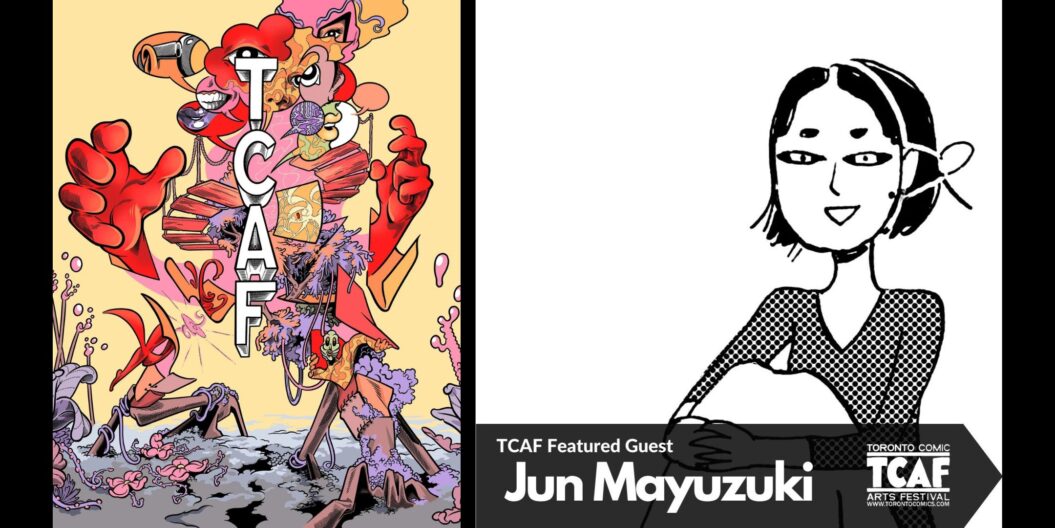 Co-presented by Toronto Comic Arts Festival and The Japan Foundation, Toronto.
*Please note that each session requires a separate registration.
*Attendees will be required to wear masks during this panel.
Part 1: Saturday, April 29 11:00 AM @ JFT Event Hall
A Conversation with Jun Mayuzuki – Creator of After the Rain and Kowloon Generic Romance
For the past few years, Jun Mayuzuki has become one of fastest rising stars in the world of manga. Widely celebrated for her charming and sensual art style, beautiful depictions of slice-of-life moments, and masterful skills at pacing and comic storytelling, she has amassed noteworthy awards, including the Golden Tiara Grand Prize, the Manga Taisho Award, and the Shogakukan Manga Award. Come witness a conversation with Jun Mayuzuki as she goes through her amazing career, starting from her early beginnings to her latest series Kowloon Generic Romance.
Part 2: Saturday, April 29 2:30 PM @ JFT Event Hall *FULL
A Mangaka's Creative Process with Jun Mayuzuki
Behind the creation of the brilliant work that is Kowloon Generic Romance is a strict and scheduled process helmed by creator Jun Mayuzuki. But even before she came to draw the first chapter of her ongoing series was a deliberate creative process that developed her beloved characters and the world they live in. Learn about Jun Mayuzuki's creative process and life as a working mangaka in this panel that delves into the creation of Kowloon Generic Romance.
*After the panel, there will be a 1-hour autograph session with Jun Mayuzuki at the JFT library from 4:00 PM to 5:00 PM. This autograph session is limited to those who attend the panel, and tickets will be handed out to interested attendees after the presentation. Please note that there is a limit of one autograph per attendee.
---
MAYUZUKI Jun
Jun Mayuzuki made her debut in the world of manga by winning the 1st Golden Tiara Grand Prize sponsored by Shueisha. Since then, she has become widely celebrated as the creator of After the Rain, a coming-of-age romance that was adapted into an anime series and a live-action movie, and Sayonara Daisy, a collection of her short stories published throughout her career. Her latest series Kowloon Generic Romance, currently serialized in Weekly Young Jump Magazine, won third place in Takarajimasha's This Manga is Awesome! ranking in 2021 and was also a prize winner of the Manga Taisho Award that same year. Through her works, awards, and accolades, Jun Mayuzuki is recognized as one of the most notable young talents in the industry. Her unique art and storytelling have been recognized worldwide, which led her to be a featured artist on promotional posters for the Angoulême International Manga Festival in 2022.
*Click here to download a PDF file about the creator details and manga available at JFT.
---
After the Rain (原書:『恋は雨上がりのように』)
Written and illustrated by MAYUZUKI Jun
Translated by Jocelyn Allen
Published by Vertical Comics, an imprint of Kodansha USA Publishing, LLC, 2018-2019
Akira Tachibana. 17 years old, high school junior.
Akira, awkward when it comes to expressing her feelings, finds herself secretly falling for the manager of the family restaurant where she works, one Masami Kondo, age 45. The curtain rises on the small love story that begins to unfold between Akira, stuck standing on the crossroads of adolescence, and Kondo, at the turning point of his own life…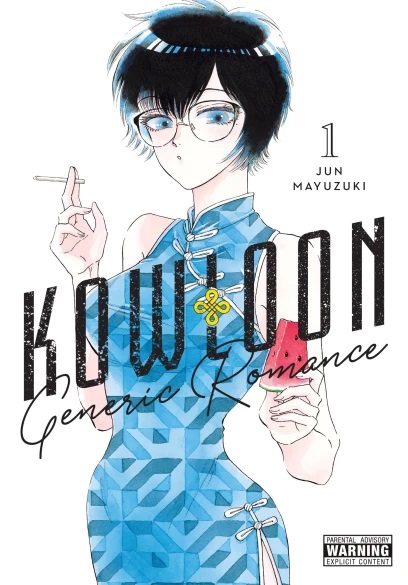 Kowloon Generic Romance (原書:『九龍ジェネリックロマンス』)
Written and illustrated by MAYUZUKI Jun
Translated by Amanda Haley
Lettering by Abigail Blackman
Published by Yen Press, LLC, 2022-2023 (ongoing)
Age Rating: Mature
Welcome to Kowloon Walled City: a dystopian townscape where the people are brimming with nostalgia, and where the past, present, and future converge. Amid the hidden emotions and extraordinary daily lives of the men and women working in its confines, a tale of romance begins to unfold for real estate agent Reiko Kujirai—one that feels as familiar as Kowloon itself…
---
Related programming:
JFT Book Club Online – Manga: After the Rain by MAYUZUKI Jun
Monday, April 24 5:30-6:30pm @ Online
For the upcoming JFT Book Club Online, we will discuss MAYUZUKI Jun's award-winning manga (Japanese comic): After the Rain, Volume 1 (原書:『恋は雨上がりのように』1~2巻)!
Join us to chat about this sweet, coming-of-age romance manga with a moving story filled with rich character development! Let's enjoy this heartfelt story together with other manga lovers in the lead-up to the artist's TCAF appearance!
*For those who missed the book club but are interested in reading the manga deeply by yourself, enhance your reading experience by checking out guiding questions prepared by JFT Library staff here.
---
*After the Rain (『恋は雨上がりのように』) by MAYUZUKI Jun is available for circulation at JFT Library! Search JFT Library's Online Catalogue or JF Digital Library (ebooks) to see if the item is available to borrow or to place a hold.
To get a new library card or to renew your existing card, please follow the instructions found here.
*Kowloon Generic Romance, Volume 1 – 2 (physical copies), and the Japanese version of After the Rain (『恋は雨上がりのように』), Volume 1 – 10 (physical copies) are currently available at JFT Library for onsite patrons (In-library use only until the end of April).
---