In November 2021, the Japan Foundation, Toronto and the world-renowned taiko soloist HAYASHI Eitetsu began an international collaboration with Canadian taiko groups in a special online video performance, the Thousand Sea Symphonies Canada Project, which premieres on the JFT Youtube Channel on Friday, March 25 at 7:00 PM (ET).
The last time Mr. Hayashi visited Canada was in 2018 when he embarked on a country-wide tour of concerts and workshops. With the ongoing pandemic in consideration, Mr. Hayashi and his team conceived of the Thousand Sea Symphonies Canada Project as a creative opportunity to connect and collaborate with taiko players in Canada.
Five Canadian taiko groups participated in this project with Eitetsu Fu-un no Kai, Mr. Hayashi's celebrated Tokyo-based troupe:
All participating groups performed an original piece composed by Mr. Hayashi titled Thousand Sea Symphonies 千の海響. He created this piece to show the world how Japan recovered from the Great Hanshin Awaji Earthquake of 1995. Mr. Hayashi debuted this piece in Kobe with 1000 performers in 2001, six years after the disaster. He devised this piece so that children and the elderly among the 1000 performers could easily memorize it.
The first phase of the Project began in November of 2021. Instructional videos and sheet music of Thousand Sea Symphonies were provided for the five taiko groups to practice and rehearse for around one month. By December 2021, all taiko groups submitted their first performance videos to Mr. Hayashi and his team. After the holiday break, Mr. Joe Small (disciple of Mr. Hayashi and member of Eitetsu Fu-un no Kai) hosted an online workshop for all participating performers. The session included an informative lecture and videos featuring Mr. Hayashi, to help all taiko groups further polish their performances.
Despite rehearsal spaces closing across Canada as the pandemic worsened in December and January, all five participating groups safely and successfully recorded their final performance videos to complete the project.
You can learn about each participating taiko group in the section below. Find out more about their classes, workshops, upcoming performances, and how you can connect/support them!
---
Online Panel Discussion | 53 min. | Presented in English
In this companion piece to the Thousand Sea Symphonies Canada Project, we invited four Canadian taiko groups to have unique and rare conversation about taiko in Canada. Moderated by seasoned musician and educator Kiyoshi Nagata of the award-winning Nagata Shachu, this panel discusses the origins of taiko in Canada, how groups have adapted to the ongoing pandemic, and how taiko intersects with community building and social activism. Also premieres Friday, March 25, 7:00 PM (ET) on the JFT Youtube Channel
---
JCCC Kyowa Taiko (Toronto, Ontario)
The Japanese Canadian Cultural Centre has re-opened and will once again be able to offer taiko workshops for ages 8 and up. Kyowa Taiko's rehearsals have resumed and will soon be back to performing at community events, festivals and formal functions booked through the JCCC Events department.
Instagram: @kyowataiko
Website: jccc.on.ca

---
Katari Taiko (Vancouver, British Columbia)
As pandemic restrictions ease in the Vancouver area, we're looking forward to live performance opportunities. We'll be performing at the upcoming ScotFestBC on June 18, and are planning to perform at the annual Powell Street Festival on the BC Day long weekend at the end of July.
Facebook: facebook.com/kataritaikobc
Instagram: @kataritaiko
Twitter: @kataritaiko
Website: kataritaiko.bc.ca

---
Kings Don Taiko (Kingston, Ontario)
Find out more about Kings Don Taiko on Facebook!
Facebook: facebook.com/kingsdontaiko

---
Oto-Wa Taiko (Ottawa, Ontario)
Oto-Wa Taiko plans to resume its performances, workshops, and taiko classes in the near future. Please visit otowataiko.ca for more updates!
Facebook: facebook.com/OtoWaTaiko
Website: otowataiko.ca

---
Yama no Oto Taiko (Calgary, Alberta)
Yama no Oto is excited to be returning to live performances in 2022, with taiko, shinobue, and shamisen. We are presenting a free virtual concert on April 1, and we are also organizing a large taiko gathering entitled "Stronger Together" in July 2022, to provide learning opportunities and facilitate the connections between taiko groups across Canada and beyond. Full details on our website.
Instagram: @yyctaiko 
Facebook: facebook.com/yyctaiko 
Website: calgarytaiko.com 
---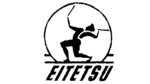 About HAYASHI Eitetsu
To find out more about HAYASHI Eitetsu and Eitetsu Fu-un no Kai, please visit their website or Mr. Hayashi's Japan Foundation profile. You can also watch Mr. Hayashi and Eitetsu Fu-un no Kai's recorded performance at the 2018 Japan Festival Canada, in collaboration with Nagata Shachu. This performance was part of Mr. Hayashi's Canada-wide tour celebrating the 90th anniversary of Canada-Japan diplomatic relations, which was supported by the Japan Foundation.