IKIGAI FILMS Never-Ending Man: Hayao Miyazaki

July 19th, 2019 @ 6:30 pm

-

8:00 pm

EDT

Cost: Free

Never-Ending Man: Hayao Miyazaki
Directed by Kaku Arakawa (2018) 70 minutes
In 2013, Academy Award®-winning* film director and Studio Ghibli co-founder Hayao Miyazaki, creator of such legendary films as Spirited Away and My Neighbor Totoro, suddenly announced his retirement. But still he couldn't shake his burning desire to create.
After an encounter with young CGI animators, Miyazaki embarks on a new project using these techniques. But the artist, who has been adamant about hand-drawn animation, confronts many challenges that threaten to cancel the film. Can an old master who thinks he's past his prime shine once again? Shot over two years, Never-Ending Man: Hayao Miyazaki provides a unique, fascinating glimpse into the mind and creative process of one of animation's most iconic storytellers.
*2015: Honorary Award; 2002: Best Animated Feature, Spirited Away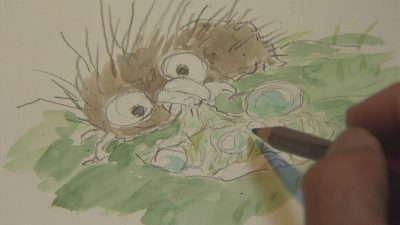 Ikigai Film Series
What keeps you going? How do you stay happy, and live a long life? These are some universal questions that will be explored in this film series that looks into the concept of IKIGAI. In Japanese, IKIGAI生き甲斐 essentially means "reason for being" or the thing that makes your life worthwhile, and we will catch a glimpse of how IKIGAI plays a role in the lives of remarkable Japanese people in these four documentaries.
---
---