IKIGAI FILMS: Kendo's Grueling Challenge

July 11th, 2019 @ 6:30 pm

-

8:00 pm

EDT

|

Recurring Event

(See all)

One event on August 7th, 2019 at 2:00 pm

Cost: Free

Kendo's Grueling Challenge: The 120 second Test of Spirit
心で闘う120秒 剣道・日本最難関試験に挑む
Director Hiroshi Tanami (1997) 48 minutes
Produced by NHK, English language version produced by JAMCO & The Japan Foundation
Japanese fencing, kendo (the way of the sword), combines sport with art, and entrance into the highest ranks is dependent upon passing a gruelling examination. Two professional kendo practitioners, Kenichi Ishida and Kai Miyamoto, walk us through the finer points of this martial art as several candidates compete during the one-day hachidan qualifying exam.
RANKING SYSTEM IN KENDO
Unlike Judo or Karate, Kendo does not have any visible marks or colored belts to indicate your rank. The beginner grades are called Kyu and start from 10 Kyu to 1 Kyu.
Once you reach 1 Kyu level, you are ready to take the first master's grade, which is called Dan (equal to black belt in other Japanese martial arts). In kendo there are eight Dan, starting with first Dan and ending with eight.
The Kendo eighth Dan exam is notoriously difficult, and famous for having the lowest success rate in Japan (less than 1%). The next most difficult test in Japan is the justice or bar exam with success rate of just over 3%. This is explored in this documentary.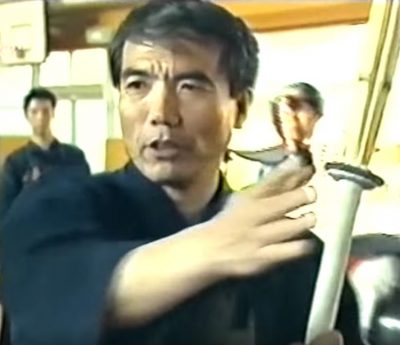 Ikigai Film Series
What keeps you going? How do you stay happy, and live a long life? These are some universal questions that will be explored in this film series that looks into the concept of IKIGAI. In Japanese, IKIGAI生き甲斐 essentially means "reason for being" or the thing that makes your life worthwhile, and we will catch a glimpse of how IKIGAI plays a role in the lives of remarkable Japanese people in these four documentaries.
---
---