Parallel Worlds: Translating Colorful

November 18th, 2021 @ 8:00 pm

-

9:00 pm

EST

Cost: Free

Parallel Worlds: Translators Behind the Scenes
On the other side of every book in translation is a translator connecting the two different cultures, bringing not only the words of that parallel world into English, but also its thoughts, values, and viewpoints. In this series of discussions, we talk to translators of literary fiction, manga, genre fiction, and children's literature to tease out the challenges and thrills of bringing a wide variety of Japanese works to English readers.
---
Parallel Worlds: Translating Colorful
Interview with author Eto Mori & translator Jocelyne Allen, moderated by Dr. Mimi Okabe
Date: Thursday, November 18, 2021
Time: 8:00 PM (EDT)
Author: Eto Mori
Translator: Jocelyne Allen
Moderator: Dr. Mimi Okabe
Venue: Online
Eto Mori is an award winning literary star whose novel Colorful has been adapted into three feature films and translated into seven languages. The English version came out earlier this year, and was translated by Jocelyne Allen, translator of numerous Japanese literary works. Comparative literature scholar Dr. Mimi Okabe, who has also taught translation at the University of Alberta, sits down with Eto Mori, and Jocelyne Allen to talk about translating Colorful into English. Get the inside scoop on the process and insights of their successful collaboration on this classic work.
We love to hear your feedback!! Feedback
---
About Eto MORI
Eto MORI has been a literary star in Japan for over thirty years. She has won numerous major awards in Japan, including the Naoki Prize, one of Japan's most prestigious awards for popular fiction. Colorful has been translated into seven languages and adapted into three films. Colorful is her first novel to be translated into English. She lives in Tokyo, Japan.
---
About Jocelyne Allen
Jocelyne Allen is a Japanese translator and interpreter and has translated hundreds of short stories, novels, and manga, including the Eisner Award-winning Frankenstein by Junji Ito, the critically acclaimed Our Dreams at Dusk by Yuhki Kamatani and Onward Towards Our Noble Deaths by Shigeru Mizuki. As an interpreter, she has worked with Japan's most celebrated authors and artists, including Sayaka Murata, Nagata Kabi, Kyoko Nakajima, and Asano Inio. Her translation of the classic novel Colorful by Eto Mori was released earlier this summer in July 2021. www.kaikatsu.ca
---
About Dr. Mimi Okabe
Mimi OKABE holds a Ph.D. in Comparative Literature from the University of Alberta where she teaches courses such as the Japanese language, translation, popular culture, and world literature. She is an award-winning instructor at the U of A and recently co-founded Japanese for Nikkei, an online teaching and learning platform for Nikkei learners of Japanese. Aside from her academic work, Mimi loves reading detective fiction and publishes works on transcultural adaptations of Sherlock Holmes. She was named the Master Bootmaker in 2021 for her significant contribution to The Bootmakers of Toronto and the Canadian Sherlockian movement. For more information, visit www.mimiokabe.com and www.japanesefornikkei.com
---
Colorful: Eto Mori
Friday, October 29, 4:30 PM (EDT) | Details >
Eto Mori introduces her book Colorful on the virtual stage of the 2021 Toronto International Festival of Authors. Her bestselling classic was translated to English by Jocelyne Allen, and is now available in English. This event will be presented in Japanese and English, and supported by The Japan Foundation, Toronto.
---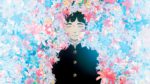 Colorful カラフル
Friday, November 5, 9:00 PM – Sunday November 7, 9:00 PM (EDT)
Directed by HARA Keiichi | 2010 | 126 minutes | Japanese with English Subtitles | Trailer | Details and registration >
Cinephiles can also look forward to a special FREE film screening of the beautifully animated feature film is based on the novel, telling the tale of a dead soul who gets a second chance in the body of a 14 year-old.
---
Writings and Adaptations: Author Eto Mori interviewed by Author Kerri Sakamoto
Friday, November 5 to TBD | Details and registration >
Pre-recorded interview will be available on the film's event page. Stay tuned! Registrants for the virtual screening of Colorful can also watch it on the online platform Eventive.
Acclaimed Canadian author Kerri Sakamoto interviews Eto Mori on her book Colorful and its adaptation into an animated film directed by Keiichi Hara. Sakamoto asks how Mori views authors' ownership to their works, opportunities and challenges of literary works and visual works, and characters depicted in her original book and the film. Interpretation provided by Jocelyne Allen.
---
JFT Book Club Online: Colorful by Eto Mori, moderated by Kris Kosaka
Wednesday, November 10, 4:30 PM – 5:30 PM (EDT) | Details and registration >
For the upcoming JFT Book Club Online, we will discuss Colorful (カラフル), a beloved and bestselling classic in Japan, written by Eto Mori. Please email the library at library@jftor.org to reserve your seat. Colorful by Eto Mori is available for circulation on JFT OverDrive.
---
---
---
Registration
---