Hirokazu Kore-eda Retrospective
June 5 ~ June 28, 2020
The Japan Foundation, Toronto is proud to present with the Japanese Canadian Cultural Centre a selection of films by master filmmaker KORE-EDA Hirokazu. Kore-eda is widely considered Japan's finest contemporary director and screenwriter. Internationally celebrated, he won the Jury Prize at the 2013 Cannes Film Festival for Like Father, Like Son and the Palme d'Or at the 2018 Cannes Film Festival for Shoplifters.
Over the month of June the Virtual JCCC film series will feature four of his films, all dealing with themes of family and its meaning.
All screenings in Japanese with English subtitles, and are $5.99 and can be accessed through www.jccc.on.ca
---
2015 (126 min.) Screening June 5-7, 2020
A story that revolves around three sisters who live in their grandmother's home in Kamakura. They travel to the funeral of their father who they have not seen in 15 years and discover they have a 14 year old half-sister. At the train station they spontaneously ask the young girl to come and live with them. She agrees and boards the train.
Starring Haruka Ayase, Masami Nagasawa, Kaho, Kirin Kiki, Suzu Hirose.
---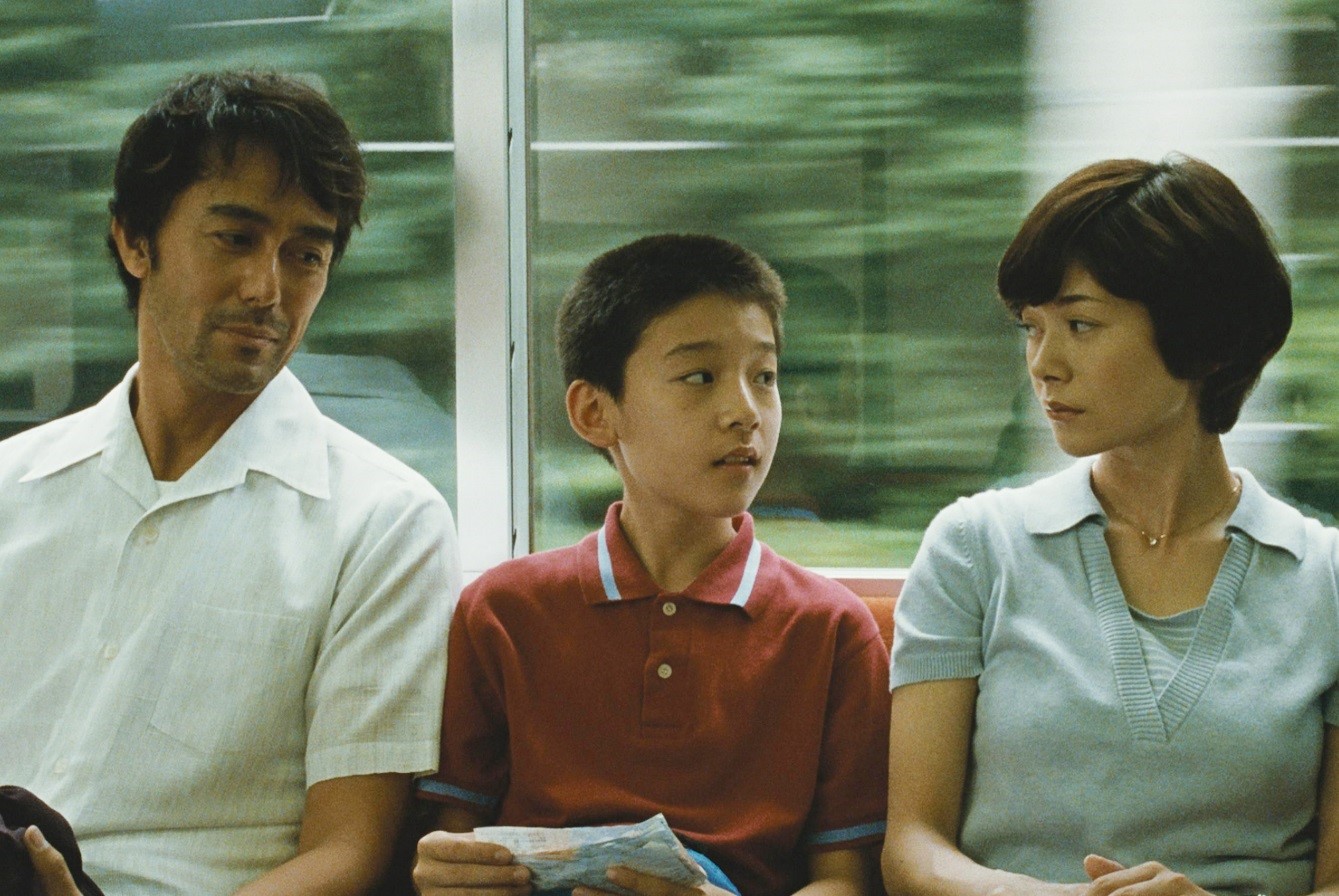 2016 (117 min.) Screening June 12 – 14, 2020
After the death of his father, Ryota, a once-celebrated author turned private detective, struggles to find child support money and reconnect with his son and ex-wife. A sudden storm traps the family overnight at the home of Ryota's mother. They depart the next morning changed.
Starring Hiroshi Abe, Yôko Maki, Satomi Kobayashi, Lily Franky.
---
2013 (130 min.) Screening June 19 – 21, 2020
Winner — Cannes Film Festival 2013, Jury Prize
Ryota is a successful architect, who is focused so much on work that he neglects his wife, Midori, and son, Keita. When he learns that his biological son was switched with another boy after birth, he faces the difficult decision to choose his true son or the boy he and his wife have raised as their own.
Starring Masaharu Fukuyama, Machiko Ono, Yôko Maki, Lily Franky.
---
2004 (141 min.) Screening June 26 – 28, 2020
Winner — Cannes Film Festival 2004, Best Actor, Yuya Yagira
Four siblings live happily with their mother in a small apartment in Tokyo. The children all have different fathers. They have never been to school. The very existence of three of them has been hidden from the landlord. One day, the mother leaves behind a little money and a note, asking her 12-year old boy to look after the others. And so begins the children's odyssey, a journey nobody knows.
Starring Yûya Yagira, Ayu Kitaura, Hiei Kimura, Momoko Shimizu.